Main content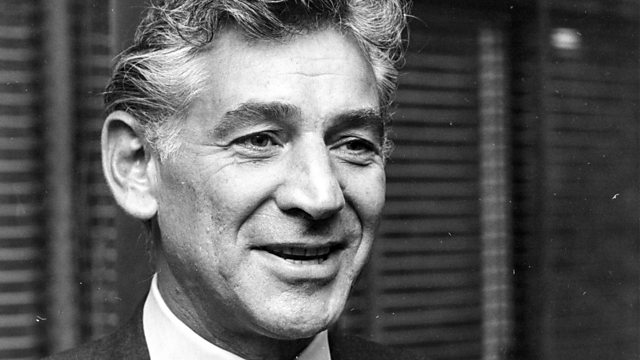 Bernstein 100: The Bernstein Files
Investigative journalist Jonathan Coffey re-opens the secret FBI files on Leonard Bernstein and asks why the US Government spied on the composer conductor over three decades
Communists, the Black Panthers, students, artists, radicals: over many years the US government compiled covert reports on the political activities and associations of legendary conductor composer, Leonard Bernstein. Concerns about his politics reached the White House and the House of Representative's Un-American Activities Committee. The golden boy of classical music - with a string of Broadway hits - had been blacklisted by the FBI.
Investigative journalist Jonathan Coffey travels to New York and Washington to re-open the secret FBI files on Leonard Bernstein and ask why the US Government spied on the composer and conductor over three decades.
Drawing on hundreds of pages of previously classified government files, Jonathan examines how the FBI, the US State Department, and the Nixon White House suspected Bernstein of being a Communist and a national security threat.
Jonathan speaks to Bernstein's friends and family, as well as the political activists who saw his politics up close. He meets a former Nixon White House staffer who exchanged secret memos about Bernstein, and speaks to witnesses who attended an infamous fundraiser for the Black Panthers at Bernstein's New York apartment.
On the centenary of Leonard Bernstein's birth, Jonathan reveals how the FBI, its Director J Edgar Hoover, and the Nixon White House tracked, hounded, and even tried to damage America's most celebrated composer conductor.
Producer: Graeme Stewart for BBC Northern Ireland
Featured in...
A collection of programmes to mark the centenary of the birth of Leonard Bernstein.

Creativity, performance, debate