Main content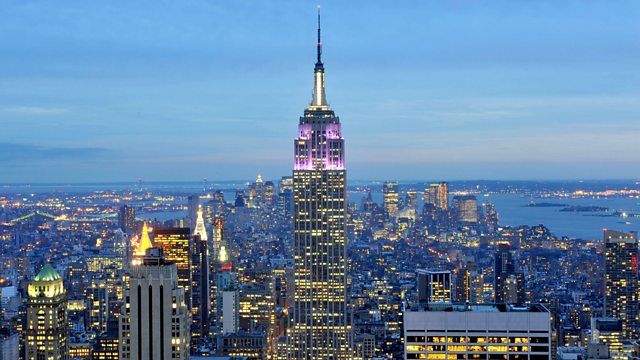 Bernstein's New York
Tom Service travels to New York City to discover Bernstein's musical and social legacy, uncovering musicians and institutions working towards the goals he championed.
Tom Service travels to New York City to discover if Bernstein's musical and social legacy continues to echo through the streets of the Big Apple and the lives of New Yorkers. Visiting key places where Bernstein lived and worked, Tom meets the musicians, institutions and ensembles of today who are working towards goals Bernstein championed as a musician, communicator and humanitarian.
Tom visits Jamie Bernstein at the flat where the Bernstein family archives resides, while at the archives of the New York Philharmonic, Tom finds a musical score which reveals a fascinating self-insight by the maestro himself, and with the orchestra's archivist Barbara Haws remembers her time working with Bernstein, how he changed orchestral relations, and how his conducting traditions are still in place today. Historian Julia Foulkes explains how resonances of West Side Story are found in the hit Broadway musicals of the 21st century, and with Deborah Borda, CEO of the New York Philharmonic and conductors Michael Tilson Thomas and Joshua Weilerstein, Tom discovers initiatives aimed at bringing the joy of classical music to new audiences today, as Bernstein did. Tom visits National Sawdust in Brooklyn, which carries on Bernstein's ideas on social and musical collaboration, and Humphrey Burton, Bernstein biographer, offers his views on where Bernstein's legacy can be found today.
Last on
Broadcasts

Featured in...
A collection of programmes to mark the centenary of the birth of Leonard Bernstein.