Main content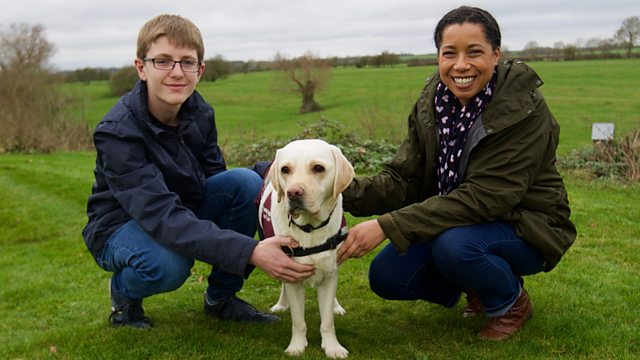 The team investigates a medical breakthrough poised to wipe out flu and meets a miracle hearing dog working wonders for a deaf teenager.
Planet You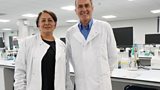 Paul Martin is in Oxford to discover how the University's top bug-busters are poised to revolutionise our health with a jab that will trounce flu once and for all. Scientists have managed to crack killers like polio, measles and smallpox but flu - which is already claiming three times as many lives this year as last – has eluded them. It's taken 12 years of
painstaking research to unveil the different "disguises" that flu wears and which have baffled scientists. Soon a once in a life time jab will beat the different strains of flu which can no longer hide under the radar, keeping us fit and healthy, safe from winter's most notorious bug.
Follow this link for more tips on avoiding flu. 
Aviemore Part Three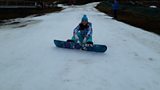 Keeley Donovan is in Aviemore, capitol of the British ski industry which ploughs millions of pounds every year into the Scottish economy. But with forecasts of warmer winters and snowfall predicted to drop by 60 per cent in the next 60 years, is the Scottish snow sport business heading for skid row? Bosses in one resort reckon they've got a clever solution…
Try out some more winter sports in the UK. 
Heritage of Wool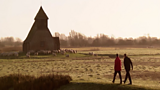 Adam Henson is in his best bib and tucker to discover the unusual role wool has to play in the pomp and ceremony of the House of Lords then heads off to Romney Marsh to discover why sheep were top of many a smuggler's hit list.
Hearing Dogs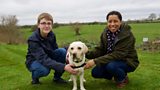 Imagine a world where you couldn't hear the glorious sounds of the countryside? It's a reality for one in six of us with hearing difficulties. But, as Margherita Taylor discovers, hearing dogs can make a world of difference as she meets Labrador Rosie who's transformed the life of profoundly deaf teenager Oscar. Rosie acts as Oscar's "ears", alerting him to everything from when his phone rings to when his mum Hilary calls him for tea.
Oscar couldn't imagine life without Rosie but, with a shortage of hearing dog puppy trainers, hundreds of deaf people are having to go without.
Find out more about hearing dogs here.
For the Love of Flowers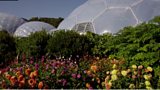 At the Eden Project, Jules Hudson wants to spread the love for our wildflowers, little British beauties which are under threat. Of the 700 types which have survived the onslaught of industrialised agriculture and pesticides, 12 per cent are in real trouble and need our help. Jules takes a microscopic look at some of these endangered wild flowers, discovers how vital they are for our countryside and our wildlife and learns some top tips on how to sow and grow them in our gardens for future generations to enjoy.
Find out more about how you can grow  your own wildflowers here.
Credits
| Role | Contributor |
| --- | --- |
| Presenter | John Craven |
| Presenter | Jules Hudson |
| Presenter | Keeley Donovan |
| Presenter | Margherita Taylor |
| Presenter | Paul Martin |
| Series Producer | Jane Lomas |
| Executive Producer | William Lyons |
| Director | Mark Davenport |
| Director | Chris Greenwood |
| Director | Richard Maxwell |