Main content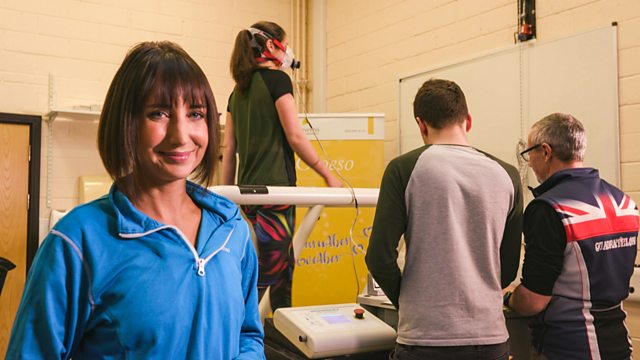 Welsh consumer magazine. Lucy Owen investigates fitness trackers - the must have accessory for the health conscious. But how accurate are they?
Lucy Owen investigates fitness trackers - the must have accessory for the health conscious. But how accurate are they? She investigates with the help of scientists at Aberystwyth University. And, in another investigation, Lucy explores her family tree to find out how accurate online DNA tests are in tracing her very international heritage. heritage. Omar Hamdi looks at the small print on a travel agent's advert. How small is small print allowed to be?
Engine reconditioning shock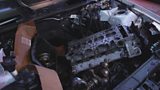 A couple who sent their car off for the engine to be repaired were shocked to find it in bits in the boot when it was returned.
Sian Parry and Timmy Williams, from Tonyrefail, decided last year they needed the engine of their BMW 1 Series reconditioned. They found Surrey-based Sian Autocentre Ltd online. The firm claims to be a leading engine re-conditioner and describes itself as "competent, reliable and honest."
They quoted around £1500 for the work.
Sian said: "It was the cheapest and what we thought would be better for us, so we sent the car away to them."
The couple heard nothing for weeks. Finally, Sian Autocentre dropped a bombshell – they sent them two new and substantially higher quotes for the job. The first was for £3500 and the second for £4500. The company claimed to have found substantial faults with the engine that increased the cost of the work. 
The shocked couple decided they couldn't afford either of the quotes, and asked for their car back. But then Sian Autocentre told them they would still have to pay £1295 – only a few hundred less than the original quote – just to get their car back again. The company charged them for assessing, removing and dismantling the engine, as well as the cost of transporting the car back and forth to the couple's home.
Reluctantly, they paid the bill. But when they got their car back, the engine wasn't where it should be. Sian Autocentre had left it in bits on the back seat and in the boot.
Sian said:  "There's pieces in the boot, but you can't get to it because the electrics have been completely disconnected, so we can't open the boot."
X-Ray has also spoken to several other Sian Autocentre customers who had had very similar experiences: an initially low quote followed by an unexpected hike.
The company told X-Ray that their quotes are reasonable and are always subject to change once they've inspected the car. They say their terms and conditions are fair and clear, so they won't be giving any refunds. But they have changed one part of their policy - they'll now put any engine parts on the back seat in a plastic box.
Lucy's DNA Challenge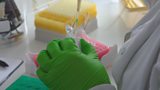 Until recently, the only way we could research our family history was through the archives.
But over recent years, DNA testing has become popular the world over.  For under £100, DNA testing companies claim they can map your personal DNA story as far back as 200,000 years.
X-Ray presenter Lucy Owen decided to take on the DNA challenge. Lucy was born and brought up in Wales by her Welsh mother and her father who has Lithuanian-Jewish ancestry. In order to confirm Lucy's ancestry, she asked professional genealogist, Mike Churchill Jones, to create a family tree for her.  Mike was able to confirm Welsh, English and Swedish ancestry on her mother's side. Lucy was also pleased to see that Mike could prove her paternal line certainly came from Lithuania, and that her family lived in Lithuania as far back as the 1770s.
Choosing three popular DNA companies, Lucy sent off saliva samples to AncestryDNA, 23andME and Living DNA. The companies say the samples will take anywhere from 6-10 weeks to be analysed and the results could be viewed on their website.
After a matter of weeks, the number of test kits dropped from three to two. Disappointingly 23andME failed to extract any usable DNA from the two samples Lucy sent them. A full refund was sent instead of the results.
Then earlier than expected, Lucy received the results from AncestryDNA and Living DNA. Lucy analysed the results from AncestryDNA first and although she found the percentage breakdown of her ancestry quite broad and lacking some detail, she was moved to see the confirmation that she did indeed have "European Jewish" DNA and that Lithuania was noted as a significant place in her ancestry. This company also noted a reasonable percentage of Swedish DNA as the genealogist had predicted.
Lucy found the results for Living DNA were more complicated to analyse. The results included ancestry of which the company had more uncertainty, their best guess and most certain. Lucy did like the more detailed breakdown of her British DNA, which many other companies do not provide. However, there was no detail of her Jewish DNA or of her ancestral home of Lithuania.
Lucy visited Cardiff University's School of Biosciences, where they've been studying DNA testing kits for four years. Social Scientist Dr Michael Arribas-Ayllon says "We might be seduced into thinking the genetic information that is revealed is really revealing these objective secrets about who I am. In fact genealogical records which give more fine grain information about identity and what our ancestors did and where they came from than perhaps DNA"
X-Ray wrote to all three companies. 23andMe said they failed to get a result from Lucy as there wasn't a high enough concentration of DNA in Lucy's samples. Living DNA who didn't spot Lucy's Jewish ancestry say they have a policy of not reporting Jewish diaspora backgrounds. And AncestryDNA say this kind of profiling is in its early stages and is becoming more accurate all the time.
Credits
| Role | Contributor |
| --- | --- |
| Presenter | Omar Hamdi |
| Presenter | Lucy Owen |
| Reporter | Rachel Treadaway-Williams |
| Series Producer | Nick Skinner |