Main content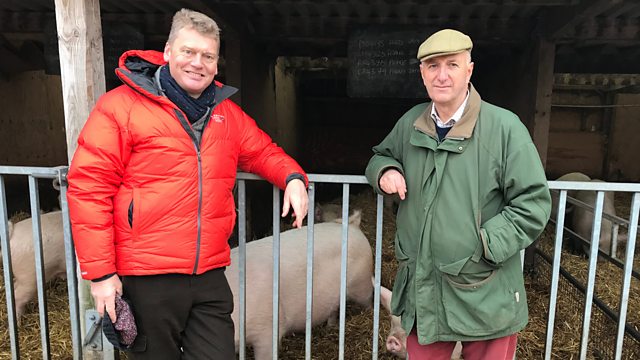 Wiltshire
Matt Baker discovers the incredible work of a care farm in Wiltshire which is changing children's lives. Anita Rani tastes a local cheese with a long heritage.
Countryfile is in Wiltshire, where Matt Baker discovers the incredible work of the care farm which is changing children's lives. Anita Rani tastes a local cheese with a long heritage and unearths a type of coral only found in this county.
Paralympian Hannah Cockroft is in the Highlands of Scotland meeting a young gamekeeper to find out what the job entails. Adam Henson is on his farm taking stock at the turn of the new year. Tom Heap investigates how far we are prepared to go to keep the UK's farms free from disease.
Care Farm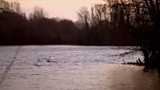 Matt discovers how the captivating landscape of the Lower Moor Nature Reserve is helping to change children's lives.
Here the Lakeside Care Farm is run by the Wiltshire Wildlife Trust to provide therapeutic educational support in the form of hands-on activities.
It gives youngsters, who are dealing with range of challenges, a safe place to learn away from the school environment.
And in winter there are plenty of jobs for them to get stuck into...
Wiltshire Loaf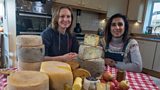 Anita travels to Dauntsey Vale, in the north of the county, where she meets one woman who's putting traditional Wiltshire cheese on the map.
Once, creamy North Wiltshire farmhouse cheese was enjoyed far and wide.
But it couldn't compete with factory-made cheddar and production died out after the Second World War… until Ceri Cryer stepped in to revive the centuries-old tradition.
The most popular of Ceri's cheeses is her 'Wiltshire Loaf', made using a traditional recipe passed on from an elderly neighbour.
African Swine Fever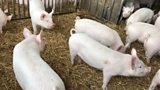 Tom meets the pig farmers who fear the rise of the deadly disease, African Swine Fever.The disease has been making its way across Europe but, so far, has not yet come here.But how far should we go in making sure African Swine Fever does not get into the UK?Is a mass cull of wild boar, which can carry the disease, the answer or does the cutting edge science of gene-editing hold the key?
Hannah Cockroft - Gamekeeper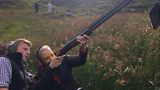 Paralympian athlete Hannah Cockroft heads to the Invermark Estate in the Cairngorms in Scotland to spend a day with young gamekeeper Callum Low. 
Hannah learns a little of what Callum's job entails, from flushing out grouse in order to count them, to checking on the red deer of which there are around 2,000 or so on the estate. 
Hannah also gets to try claypigeon shooting and she challenges Callum to a competition. 
But who will win? The gold medal-winning athlete or the gamekeeper?
Adam's Farm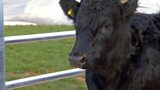 The start of a new year is a good time for Adam to take stock on his farm… and the cold winter months are bringing their challenges.
Tupping time is over and it's time to take the rams out of the flock to rest up for the rest of the year.
They might have done their bit but Adam's young Albion bull, Arry, has a big future role to play to secure the future of this rare breed of cattle. 
Before he can do that, Adam needs to get him halter trained… easier said than done…
Coral Farm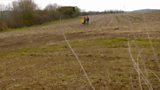 It's hard to believe but millions of years ago the rolling Wiltshire landscape was covered by a vast prehistoric ocean.
But the evidence is all around if you look hard enough, as Anita discovers in a farmer's field that is rich in fossils.
And that makes it a treasure trove for silversmiths Hannah Good and her daughter Ela who use local fossils in their jewellery-making.
Credits
| Role | Contributor |
| --- | --- |
| Presenter | Matt Baker |
| Presenter | Anita Rani |
| Presenter | Hannah Cockroft |
| Presenter | Adam Henson |
| Presenter | Tom Heap |
| Executive Producer | William Lyons |
| Series Producer | Joanna Brame |