Main content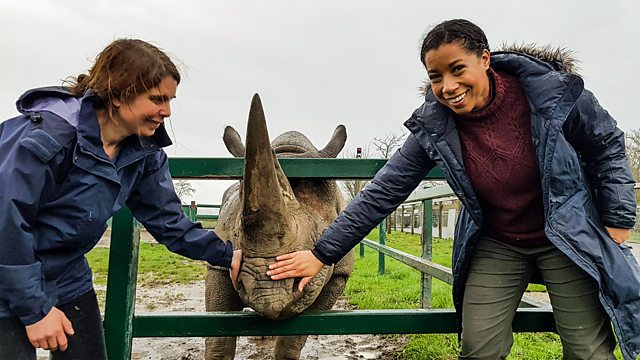 Kent
Matt Baker is exploring the magnificent Leeds Castle as it celebrates its 900th anniversary. He tries his hand at a spot of falconry with the castle's resident birds of prey.
Countryfile is in Kent, where Matt Baker is exploring the magnificent Leeds Castle as it celebrates its 900th anniversary. He tries his hand at a spot of falconry with the castle's resident birds of prey.
Margherita Taylor is visiting a nature reserve where our feathered friends are flocking in. She also meets the farmer whose fussiest customers are gorillas and elephants! And Adam Henson is finding out that this time of year can be difficult for our farmland birds. Tom looks at the problems of waste plastic on farms. UK recycling facilities are so flooded with domestic plastic waste that options for dealing with agricultural plastic are shrinking whilst farmers' waste stockpiles are growing.
Leeds Castle - Tree Surgery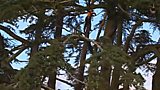 Leeds Castle in Kent is steeped in history - and its 900th birthday is fast approaching. 
Matt drops in to see how preparations for the big day are going - and that involves a spot of emergency tree surgery.
In the heart of the castle grounds stands a very important cedar tree in need of some TLC. So Matt shoots up in a cherrypicker to find out why the work needs to be done so quickly. 
Finally, after spending a busy day at the castle, Matt is given the honour of laying the first of a series of commemorative plaques that mark key historical points over the life of the castle.
Creating Reefs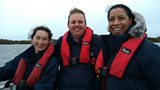 Margherita visits the Dungeness nature reserve which seems to be a firm favourite with our feathered friends – and the wardens are working hard to keep it that way.
With its expanse of lakes and vegetation, the reserve is the first stop for many winter visitors and Margherita is on the scene to find out what is being done to retain them for longer.
Warden Craig Edward knows it's all about food, more specifically the amount of fish in the lake. He's come up with two ingenious strategies to make sure the fish levels keep up with all the hungry birds.
By dropping bundles of willow into the lake, he creates a fish nursery, a place the smaller younger fish can shelter and grow to adulthood. There is also work to improve the edge of the lakes by partially cutting down trees and making 'living reefs'.
Plastic Pile-Up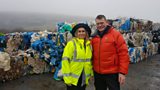 Tom investigates why tonnes of farm plastic waste are piling up across our countryside.
After China decided to stop taking imports of plastic packaging, the UK has struggled to deal with the amount of waste created here.
And the dirtier and costlier-to-clean farm plastic is at the bottom of the list for recyclers…which has left many farmers struggling to find anywhere to treat their waste.
Tom asks whether enough is being done to across the UK to deal with this recycling crisis…and sees one of the biggest waste mountains in the UK.
Hannah Cockroft - Dairy Farmer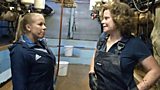 For gold medal-winning Paralympian Hannah Cockroft the great outdoors, in particular the moors around Calderdale in West Yorkshire, have always been her training ground.
But with her strict training schedule she hasn't always had the time to take in the beauty around her - or discover the magnificent landscapes the UK has to offer. 
So last summer we set Hannah the challenge to explore our countryside and meet young people who are as single-minded in their devotion to rural life as she is to racing...
Hungry Gap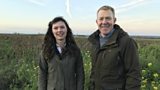 Winter is a lean time of year for our farmland birds but, as Adam finds out, an increasing number of farmers all over the UK are sparing a thought for our feathered friends.
At one farm in Cambridgeshire, Adam discovers they're managing to turn a profit at the same time as turning their fields into a giant bird table!
Hope Farm covers 181 hectares, or 447 acres, of mostly arable land.  It's owned and manged by the RSPB.
Techniques such as supplementary feeding, fodder crops, and direct drilling are all benefiting the birds here.  
Growing Wild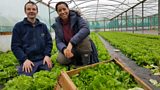 Howletts Wild Animal Park takes the meal times of its animals very seriously - so much so that they've got their own farm to make sure all the creatures, great and small, are fed exactly what they need. 
Paul Vesey-Wells runs Walmestone Growers which supplies the park as well as high-end restaurants and farmers' markets. 
Margherita drops into see him and find out more about his picky customers, which include gorillas, elephants and rhinos.
Leeds Castle - Falconry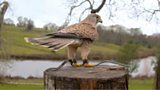 Falconry has been the sport of choice for many a king and lord for centuries and Leeds Castle continues the pursuit to this day.
Matt meets Mark Brattle, the castle's falconry and wildlife manager, to meet some of his birds.
After learning some of the history of falconry and getting a quick demo, Matt has just half-an-hour to master the technique.
If he's good enough, Matt'll be allowed to call in Barney, one of their most experienced and prized kestrels.
Credits
| Role | Contributor |
| --- | --- |
| Presenter | Matt Baker |
| Presenter | Adam Henson |
| Presenter | Margherita Taylor |
| Presenter | Tom Heap |
| Executive Producer | William Lyons |
| Series Producer | Becky Pratt |