Main content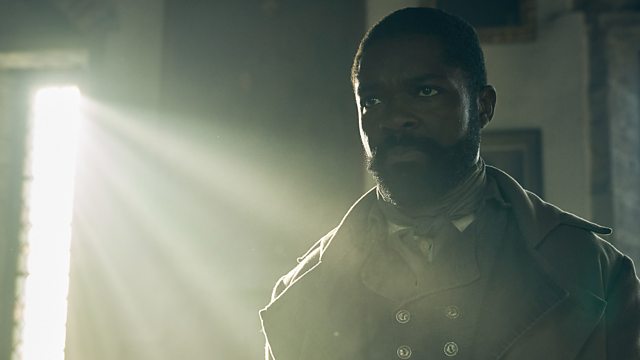 Classic drama. Manipulated by Javert, Jean Valjean is ready to turn himself in, but he makes a promise to Fantine that changes everything.
Tormented Jean Valjean is forced by Javert and his own conscience to reveal his true identity. He is arrested and Javert believes he has got his man for good this time. Valjean breaks free from the guards to find Fantine in the infirmary. Valjean makes a vow to her, to find her daughter Cosette, before he is imprisoned once again.
Jean Valjean does not forget his duty to poor Fantine. He makes his way to Montfermeil to find Cosette and manages to take her from the cruel Thenardiers. They flee to Paris, where they begin a new life, but Valjean remains anxious they could be discovered.
Javert, now a police officer in Paris, gets wind of a missing girl in Montfermeil and goes out to investigate it on a hunch. Confronted by Javert, Thenardier inadvertently leads his family into misfortune. Javert's leads take him back to Paris. When he is tipped off to some new information he believes he is close to another opportunity to take down the elusive Valjean.
Credits
| Role | Contributor |
| --- | --- |
| Jean Valjean | Dominic West |
| Javert | David Oyelowo |
| Fantine | Lily Collins |
| Thenardier | Adeel Akhtar |
| Madame Thenardier | Olivia Colman |
| Rivette | Enzo Cilenti |
| Young Cosette | Lia Giovanelli |
| Hair and Teeth Dealer | Ron Cook |
| Abbess | Georgie Glen |
| Sister Simplice | Natalie Simpson |
| Madame Rully | Anna Calder-Marshall |
| Presiding Judge | Nigel Cooke |
| Champmathieu | Anton Saunders |
| Chenildieu | Darren Kent |
| Brevet | Oengus MacNamara |
| Cochepaille | Abraham Popoola |
| Court Usher | Francis Chapman |
| Little Cosette | Mailow Defoy |
| Little Gavroche | Emmanuel Goffin |
| Young Eponine | Tiarna Williams |
| Young Azelma | Isabelle Lewis |
| Head Bailiff | Jonathan Sawdon |
| Inn Customer | Lawrence Sheldon |
| Inn Pedlar | Jan Debski |
| Gorbeau Beggar | Jean-Louis Sbille |
| Writer | Andrew Davies |
| Producer | Chris Carey |
| Director | Tom Shankland |
| Executive Producer | Faith Penhale |
| Executive Producer | Bethan Jones |
| Executive Producer | Andrew Davies |
| Executive Producer | David Oyelowo |
| Executive Producer | Dominic West |
| Executive Producer | Rebecca Eaton |
| Executive Producer | Eurydice Gysel |
| Author | Victor Hugo |
| Composer | John Murphy |
| Director of photography | Stephan Pehrsson |
| Casting | Robert Sterne |
| Production Designer | Richard Bullock |
| On-line editing | Danielle Palmer |
| Costume designer | Marianne Agertoft |
| Make-up Designer | Jacqueline Fowler |
| Line Producer | Di Barton |
| Production Company | BBC Studios |
| Production Company | Lookout Point Limited |
| Production Company | Czar TV |