Main content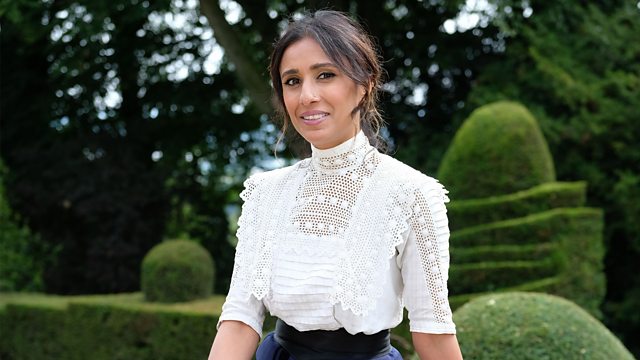 Modern crafters move in to a Victorian arts and crafts commune. This week, the crafters restore the master bedroom to all its Arts & Crafts glory.
Anita Rani is joined by internationally renowned potter Keith Brymer Jones and Arts & Crafts expert and dealer Patch Rogers as the six 21st-century crafters are faced with a new challenge as they restore their home for the month, room by room.
This week the crafters are returning to nature as they not only restore the master bedroom to all its Arts & Crafts glory - but also take part in some fresh water swimming and an authentic Victorian picnic. Using original tools and techniques they are set to craft from scratch an Arts & Crafts double bed and bed spread, a bed side clock and plaster wall decoration and all in just a week - all the while eating, working and living within the philosophies first outlined by the likes of John Ruskin and William Morris. Will their 1890s communal life help them to better understand the depth and scale of the Arts & Crafts movement both as a power for artistic and social change?
But a week into the experience and the highs and lows of living and working together as a creative commune are beginning to take its toll and the some of the crafters are beginning to crack as creative tensions start to show.
Credits
| Role | Contributor |
| --- | --- |
| Presenter | Anita Rani |
| Presenter | Keith Brymer Jones |
| Judge | Patch Rogers |
| Series Editor | Jeremy Daldry |
| Executive Producer | Lisa Hazlehurst |
| Executive Producer | Nick Catliff |
| Production Manager | Michelle Tierney |
| Production Company | Lion Television |