Main content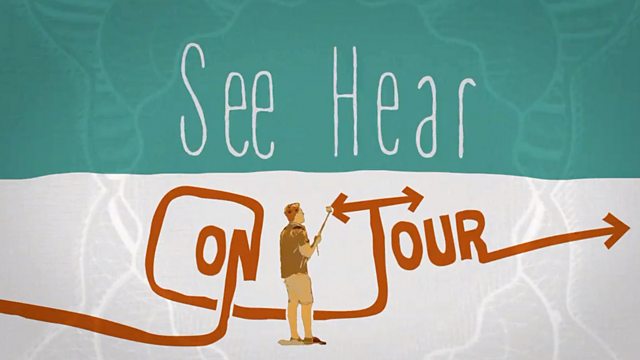 Magazine programme. Nadeem Islam visits Tel Aviv to see what it has to offer deaf tourists.
Nadeem Islam visits the city of Tel Aviv in Israel, also known as The Miami of the Middle East. Wandering the sunny boulevards and beaches with his deaf Israeli guide Omer, they take in the beautiful Bauhaus architecture and a show at the famous Nalaga'at theatre of the deafblind. Nadeem has a Muslim background, and Omer is Israeli - will international signing be a bridge for them to meet in the middle and discuss the issue of Israel and Palestine?
Nadeem also takes on a couple of deaf volleyball champions, meets a deaf Holocaust survivor, learns the Israeli fingerspelling alphabet, and joins Tel Aviv's Pride march - one of the largest in the world!