Main content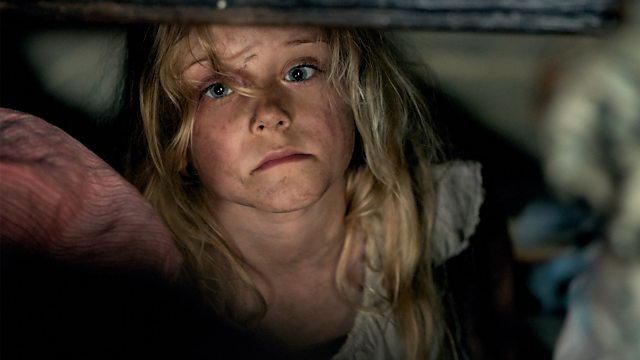 Classic drama. Fantine leaves Paris to find work and must make a heartbreaking decision. Jean Valjean has forged a new identity, and Javert is determined to catch him out.
Fantine must leave Paris to find work. Desperately poor, she is forced to make an unbearably difficult decision to give her little daughter Cosette a better way of life. She makes her way to Montreuil and finds work in a factory there, presided over by the generous Monsieur Madeleine.
Jean Valjean is leading a new life as Monsieur Madeleine, mayor of Montreuil and owner of the factory. His life is unsettled when Javert becomes Montreuil's new police inspector. Javert suspects Monsieur Madeleine is hiding something and is determined to catch him out.
Little Marius Pontmercy is being brought up by his grandfather to hate his father and all that he fought for.
Thenardier and his wife run a village inn in Montfermeil. They kindly take in little Cosette, and Fantine sends money for her keep every month. Though they mistreat Cosette, the scheming Thenardiers demand increasingly impossible sums, and when Fantine is dismissed from the factory for keeping a secret about her life, she must take desperate measures to find a way to pay.
Credits
| Role | Contributor |
| --- | --- |
| Jean Valjean | Dominic West |
| Javert | David Oyelowo |
| Fantine | Lily Collins |
| Gillenormand | David Bradley |
| Thenardier | Adeel Akhtar |
| Madame Thenardier | Olivia Colman |
| Pontmercy | Henry Lloyd-Hughes |
| Nicolette | Emma Fielding |
| Madame Victurnien | Kathryn Hunter |
| Chief Inspector | Lorcan Cranitch |
| Fabienne | Erin Doherty |
| Sophie | Lily Newmark |
| Sister Simplice | Natalie Simpson |
| Letter Writer | Alan David |
| Hair and Teeth Dealer | Ron Cook |
| Bamatabois | James Garnon |
| Little Cosette | Mailow Defoy |
| Little Eponine | Sienna Barnes |
| Little Azelma | Amani Johnson |
| Young Marius | Woody Norman |
| Fauchelevent | Bert Steketee |
| Montreuil Official | Ben Fox |
| Marguerite | Patricia Allison |
| Sceptical Woman | Meabh Maguire |
| Phillipe | Sean Cernow |
| Little Gavroche | Emmanuel Goffin |
| Writer | Andrew Davies |
| Producer | Chris Carey |
| Director | Tom Shankland |
| Executive Producer | Faith Penhale |
| Executive Producer | Bethan Jones |
| Executive Producer | Andrew Davies |
| Executive Producer | David Oyelowo |
| Executive Producer | Dominic West |
| Executive Producer | Rebecca Eaton |
| Executive Producer | Eurydice Gysel |
| Author | Victor Hugo |
| Composer | John Murphy |
| Director of photography | Stephan Pehrsson |
| Production Designer | Richard Bullock |
| Costume designer | Marianne Agertoft |
| Make-up Designer | Jacqueline Fowler |
| Line Producer | Di Barton |
| Production Company | Lookout Point Limited |
| Production Company | Czar TV |