Main content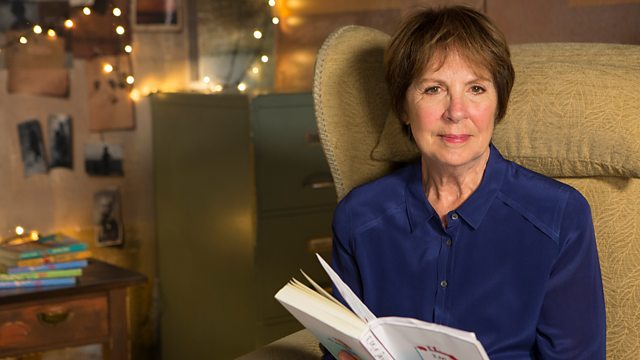 Roald Dahl's Marvellous Children's Charity
Penelope Wilton presents a Lifeline appeal on behalf of Roald Dahl's Marvellous Children's Charity, which funds specialist nurses to help seriously ill children and support their families across the UK.
Roald Dahl's Marvellous Children's Charity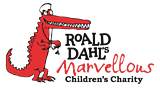 Roald Dahl believed in kindness. When faced by serious illness and tragedy, he always took practical steps to help those who were suffering.
Inspired by his memory, Roald Dahl's Marvellous Children's Charity supports a network of more than 70 Roald Dahl Specialist Nurses across the UK, providing expert help and support to over 21,000 children and their families at any one time – focusing on chronic and underfunded conditions such as Epilepsy, Sickle Cell Anaemia, Acquired Brain Injury and Syndromes Without A Name (SWAN).
We believe that every child should receive the best possible healthcare and yet many seriously ill children still don't have co-ordinated access to the specialist treatment, advice and support that they, and their families, desperately require. We work to bridge this gap by:
Setting up specialist Roald Dahl nursing posts in areas of greatest need
Providing ongoing professional training and development
Fostering nurse-led innovation to improve quality of care 
Offering targeted grants to help families living in financial hardship
In 1992 we funded our first nurse, and the UK's first ever children's Epilepsy Nurse - triggering a transformation in epilepsy care for children. We have continued that model of invention ever since – more recently funding a Roald Dahl Rare Disease Transition Nurse in Birmingham and our first ever Roald Dahl SWAN Nurse at Great Ormond Street Hospital.
Roald Dahl knew that nurses work magic and can make seriously ill children smile again.  It's why he admired them.  
Please give whatever you can. That would be Marvellous.
Penelope Wilton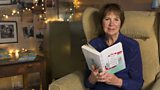 Roald Dahl was a wonderful storyteller who has enriched so many lives, including my own. But what many people don't realise is that he experienced a lot of heartache and tragedy in his own life and for that reason his admiration for doctors and nurses, and the work they do to save lives and heal people, was immeasurable.
Can you imagine what it would be like to have a seriously ill child? Trying to co-ordinate all the vital care your child needs while supporting the rest of your family?
Imagine the huge difference it would make having someone to manage that care for you. An expert to be there when you need them most and when you have no one else to turn to.
That's what a Roald Dahl nurse does and that's why I'm so happy to support them.
Maddison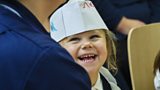 Maddison is a beautiful, mischievous 4 ½ year old who has chronic epilepsy and is partially-sighted. When she was just eleven months old her family found out she had experienced a massive perinatal stroke - a stroke occurring around the time of her birth - and two months later she had her first seizure.
Mum Kerry says she could cope with the stroke but it's the epilepsy she hates because she just never knows when something might happen. And it had a major impact on her daughter Amelia too, who simply couldn't understand why her baby sister was being so aggressive towards her.
So when Specialist Epilepsy Nurse Emily Bell stepped into her newly-created role in 2017 she was a godsend for the whole family.
'The last few years have been awful. She's been my lifeline. I honestly don't know what I'd do without her!'
David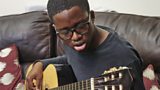 David is the oldest of three children. Both he and his younger sister Minka were born with the inherited condition Sickle Cell and it's always been a part of their lives - with the daily medication, regular consultations and frequent emergency admissions that inevitably means.
Now 18 and in his first year at university, David is a charming and thoughtful young man who recently made the transition from child to adult healthcare, with the support of Roald Dahl Transition nurse Giselle.
This period when young people move from children to adult services is particularly hard and many simply get lost in the transition process so there is an increased danger of morbidity and mortality.
Giselle's role is therefore critical, helping David create an individual care plan and navigate the change as gradually and smoothly as possible.  She also provided valuable support for his recently-widowed mother Dorothy. Next up - sister Minka!
Cameron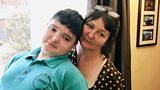 Cameron doesn't just like dinosaurs, he loves dinosaurs! Now aged 13, he suffers with a complex form of benign rolandic epilepsy that has left him with a lifelong disability. Educationally, socially, emotionally, he's behind his years. And the seizures have been so frequent that he's developed a permanent weakness on his right side that means he's quite uncoordinated and falls over easily.
Despite these challenges, Cameron is a sweet-natured young man who just wants to be like other kids. So when he couldn't master a normal bike, his Mum and Dad thought of getting him a large trike – before discovering the cost was beyond their means. That's when Roald Dahl nurse Louise stepped in and suggested she could apply for a Marvellous Family grant – recognising the immense social and physical benefits the trike would bring.
'The day it arrived, it was amazing. He was so happy. I was crying. He kept saying 'I can ride a bike!'
Credits
| Role | Contributor |
| --- | --- |
| Presenter | Penelope Wilton |
| Series Producer | Hardeep Giani |
| Executive Producer | Sandy Smith |
| Director | Charlotte Denton |