Main content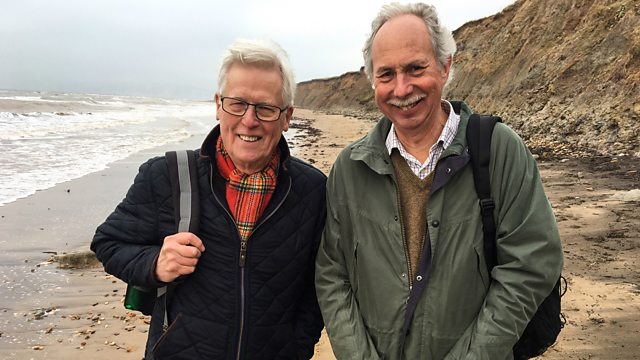 Isle of Wight
John Craven, Helen Skelton and Margherita Taylor are on the Isle of Wight, where John meets the amateur dinosaur hunter finding new prehistoric creatures.
John Craven, Helen Skelton and Margherita Taylor are on the Isle of Wight, where John meets the amateur dinosaur hunter finding new prehistoric creatures along the coast. He also visits the miniature village where traditional building skills are being applied on a tiny scale. Margherita takes to the waves to see how artificial rock pools are throwing a lifeline to some of the islands most vulnerable sea species, and Helen hears about the challenges of farming in an Area of Outstanding Natural Beauty. She also meets the young farmers who is also a wiz in the mountain-biking world.
Tom Heap looks at the problem of hidden waste being revealed by coastal erosion and, with the recent legalising of cannabis for some medical use, Adam Henson visits one of the biggest growers in the country.
AONB Farm
The Isle of Wight is famed for its beauty, picturesque towns, fine coastline and rolling countryside.
So it's easy to see why more than half of the island is made up of land designated as an Area of Outstanding Natural Beauty or AONB.  
But Helen's not here to enjoy the views. 
Instead, she's rolling up her sleeves to work on the Hodgson family farm and see firsthand the unique challenges presented by managing land in such a highly-sensitive area.
Model Village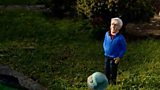 The Isle of Wight is sometimes referred to as 'England in Miniature.'
But John steps into a truly tiny world when he visits a model village that's an exact replica of the real village of Godshill.
Model villages are a curiously British obsession. There are 30 of them in the UK - but what makes Godshill really special is its collection of miniature trees.
There are over 3,000 here, from conifers and firs to broadleaves  - all perfectly to scale.
Tips over the Edge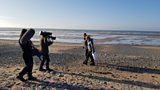 The impact on our coastline of extreme weather and rising tides can be huge, but now the waves are exposing a hidden pollution threat beneath our feet.
Tom discovers that coastal erosion and rising sea levels mean about 1,200 historic landfill sites are at risk of flooding.
And that could mean years of untreated - and potentially contaminated - waste being released into our waters and surrounding green havens.
Tom investigates what environmental impact that could have and what, if anything, is being done to tackle the problem...
Vertipools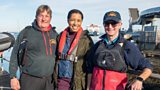 Margherita discovers a novel project to encourage marine wildlife around the island's coast.
That sealife is having a hard time finding rock pools to enjoy thanks to the artificial sea walls and coastal defences that see waves crashing against them rather than breaking gently on sandy shores.
But there is an answer: vertipools…vertical rock pools designed to sit on coastal defences and form vital habitats.
Research has shown that these artificial coastal shelves not only work but can be even more successful than natural rock pools at attracting marine life.
Cannabis Farm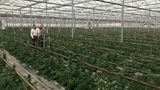 Adam's been granted rare access to the biggest single glass house in the UK where a controversial crop is now being grown.
Here, on this East Anglia site, they used to grow food. But now the glasshouse has been converted to become one of the world's largest producers of pharmaceutical-grade cannabis.
The producers here are now able to grow and harvest three batches of this highly-specialised cannabis a year.
Adam sees the the last plants of 2018 being harvested before being taken off site where the all-important CBD chemical is extracted...
Dinosaur Fossils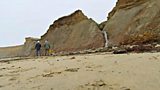 John meets a dinosaur hunter extraordinaire and finds out what makes the Isle of Wight so good for fossil hunting.
Local fossil hunters claim the island is the best place in Europe to go searching and no one knows that better than islander, farmer and palaeontologist Dr Steve Sweetman.
Steve's been collecting fossils from this beach since he was three years old so he's the perfect companion to help John try to spot signs of prehistoric life.
So what will they find down on the sands at Brook Bay?
Mountain Bike Park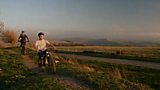 Helen's back on the Hodgson family farm where the landscape of the AONB often dictates what use it can be put to.
So they've used its natural slopes, with some artificial additions created with a bit of hard work, to create a mountain bike park.
It's the perfect place for pro-mountain biker Sam, the youngest son, to try out his latest tricks.
But can Helen keep up?
Credits
| Role | Contributor |
| --- | --- |
| Presenter | John Craven |
| Presenter | Helen Skelton |
| Actor | Margherita Taylor |
| Presenter | Tom Heap |
| Presenter | Adam Henson |
| Executive Producer | William Lyons |
| Series Producer | Joanna Brame |