Main content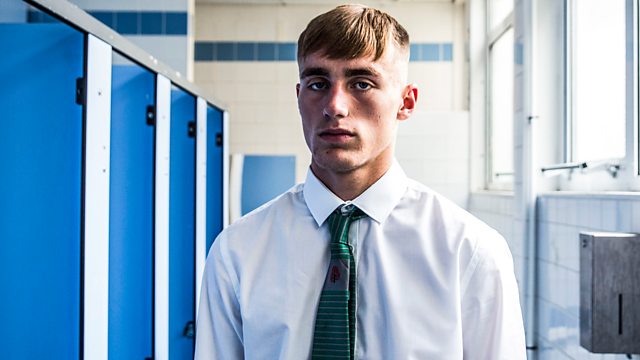 Following schools across the year. Bad behaviour is undermining learning in the Castle School Education Trust. Will Roberts introduces a strict behaviour management system.
Documentary series following the intimately connected experiences of pupils, teachers, parents and school leaders across an academic year, in all their complexity.
More public money is being spent on education than ever before, but financial pressures and the number of teachers quitting the profession continue to rise. The series unpicks the connections between key decisions and their human impact, right across the system. At stake is the future of Britain's next generation - what should we expect of our teachers, our children and ourselves?
Bad behaviour in the classroom is undermining learning and threatening several schools' results in the multi-academy Castle School Education Trust. Chief executive Will Roberts and his team decide to introduce Ready to Learn, a strict new behaviour management system. Disruptive students are isolated from their usual classmates in the separate, silent Ready to Learn room for entire school days if they fail to toe the line. At both Marlwood and Mangotsfield Schools, a small group of persistent repeat offenders continues to misbehave. Temporary exclusions are rising rapidly. The mission is to improve classroom conditions for the majority of students, boost the schools' overall results and work separately with those who are behaving badly and having difficulty learning.
11-year-old Leo has a diagnosis of ADHD and is in his first year at Marlwood. Leo says he wants to behave well but doesn't always take his medication for his ADHD. After one incident in which Leo refuses to go to a lesson and runs away from teachers, Leo's mum is called in for a critical meeting with assistant head Stuart Emery.
At nearby Mangotsfield School, 16-year-old Joe is struggling with the new sanctions. He too has ADHD. Although he acknowledges the importance of getting qualifications, he regularly falls foul of the Ready to Learn rules, spending a lot of time outside of mainstream lessons as his GCSEs fast approach. At this late stage, his place at Mangotsfield is under threat if he cannot learn to work within the rules.
In this programme the demand for better classroom discipline for all meets a desire to accommodate a minority of students who struggle to behave. What is good for the many isn't necessarily good for the few. The heads and their teams are on a quest to instil personal responsibility while balancing the effects of medical conditions that don't always allow children to choose how they behave. With a close eye on the exclusion rate, the fate of those students struggling to adapt to the new regime and calm classrooms for the majority of students, the Trust must decide whether the new Ready to Learn system is here to stay.
School is a co-production with the Open University.
School is set in three secondary schools: Marlwood, The Castle and Mangotsfield. Together they form part of Castle School Education Trust (CSET), a large multi-academy trust in south Gloucestershire, where their budgets and fortunes are intertwined. Each of the head teachers answers to trust CEO William Roberts, who retrained to be a teacher after starting his career at a multinational corporation. Two thirds of all secondary state schools in England have academy status. Academies are funded and managed independently of Local Education Authorities and are increasingly grouping together to form multi-academy trusts (MATs), each managed by a single board of directors and CEO. The number of MATs in England has tripled in the past five years.
Clips

Credits
| Role | Contributor |
| --- | --- |
| Executive Producer | Lorraine Charker-Phillips |
| Executive Producer | Simon Dickson |
| Series Editor | Hamish Fergusson |
| Series Producer | Beatrice Smith |
| Director | Tim Lawton |
| Production Company | Label1 Television Ltd |