Main content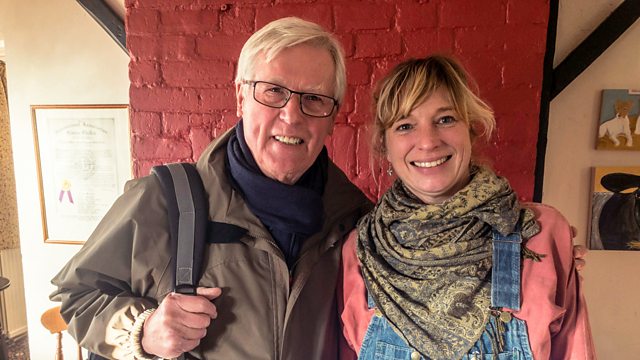 Suffolk
Countryfile is in Suffolk, where John Craven takes to the water to meet the Walberswick ferrywomen. He also finds out about the age-old craft of pargetting.
Countryfile is in Suffolk, where John Craven takes to the water to meet the Walberswick ferrywomen. He also finds out about the age-old craft of pargetting. Margherita Taylor is on the hunt for one of our sleepiest little mammals - dormice. She also visits a farm that run an adopt-a-pig scheme.
Adam Henson introduces his rams to his ewes, and Tom is looking at whether the UK is falling short when it comes to the welfare standards of one of the nation's favourite foods - fish.
Katie's Farm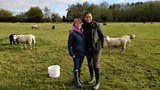 Farming and Suffolk go hand-in-hand and for Katie Mitcham the two are in her blood. 
Growing up on the family farm, Katie always had a love of animals and sourcing quality meat.
After travelling the world as a professional chef, Katie felt her roots pulling her back and joined forces with neighbour Mike Phillips in a traditional farming venture. 
Today, that traditional farming means moving the sheep to pastures new under their own steam - and Margherita is on hand to offer her shepherding skills.
Bloaters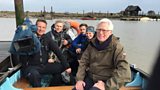 The coast has long formed the basis of life in this part of the world - and generations of families have been employed on the water, both on the high seas or closer to home. 
John meets Dani Church, the fifth member of her family to work the tidal estuary crossing between Southwold and Walberswick. 
It's a not an easy strait to cross and requires weeks of training and knowledge to navigate her 12-person rowing boat from one side to the other. 
At this time of year, Dani takes the boat out of the water to strip back and paint over again for the new season. 
But, with all the spare time, Dani and her family spend weekends drift netting for herring... which gives John a chance to enjoy the local speciality, bloaters.
Fish Welfare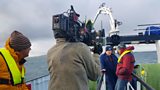 Tom looks into how ready the UK fishing industry is to meet any future demand for higher welfare standards.He visits a rainbow trout farm in the Scottish Borders to see how welfare standards are being improved.And he also hears from Compassion in World Farming, which wants higher welfare standards and humane methods of slaughter made law across the EU.Tom journeys to Fraserburgh, one of the busiest ports in Scotland, to see whether new humane stunning equipment could even work on board a trawler.But are customers prepared to pay more for their fish supper - and do they even care whether a fish has feelings?

Dormice Detectives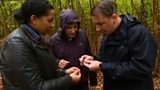 Margherita joins volunteers from the Suffolk Wildlife Trust on the trail of a very elusive creature: the hazel dormouse.
And the clues are there to be found in Bradfield Woods - tiny footprints, nibbled acorns and hidden nests.
Around 250 nest boxes have been set up in the woods - but what will Margherita and these amateur sleuths find...?
Tupping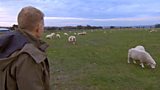 As the day length gets shorter, Adam's ewes are starting to come into season - and that means it's time to bring in the rams.If all goes to plan, his ewes will give birth in five months' time - just as the first flush of new spring grass sprouts up, providing the all-important nutrients their milk needs.And this really is a seasonal business - one in which geography plays a part too. The further north the sheep are, the later tupping happens.
Pargetting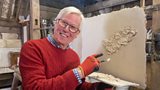 John becomes a student for the day to see if he can turn his hand to the traditional craft of pargetting, a decorative plastering technique with a long history in Suffolk.
He meets Johanna Welsh, the third generation in a line of pargetters working in the county and boasting nearly 60 years of craftsmanship passed down through the family.  
Since her mid-teens, Johanna has been involved with ornamental plasterwork, on a variety of buildings, both old and new. 
But will John's attempts at trying out this traditional heritage craft impress?
Credits
| Role | Contributor |
| --- | --- |
| Presenter | John Craven |
| Presenter | Margherita Taylor |
| Presenter | Adam Henson |
| Presenter | Tom Heap |
| Executive Producer | William Lyons |
| Series Producer | Joanna Brame |