Main content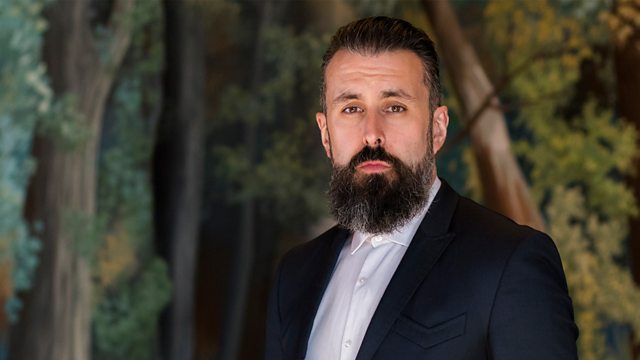 British Stammering Association
Scroobius Pip presents an appeal on behalf of the British Stammering Association, a charity that offers advice, support and information to people who stammer and their families.
The British Stammering Association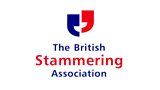 The stigma attached to stammering can leave adults and children feeling under extreme pressure to 'talk normally' or to hide their stammer. The anticipation of simple interactions can exert a profound impact on the confidence, mental health and career progression of those who stammer, particularly as it normally starts in infancy. Reading aloud in class, saying your name, using the phone, job interviews, ordering food, giving presentations, asking for directions or even saying 'I do' at your wedding.

The British Stammering Association supports anyone who stammers in the UK to create a society where people who stammer can fulfill their potential and enjoy respect and consideration. The BSA aim to create a society in which people no longer feel the need to hide their stammer, in which adults and children can get the help they need so that they can realise their ambitions. The BSA began 40 years ago, and are the UK's main source of information and guidance on stammering. They support a nationwide community, connecting people up with others who stammer for mutual support. The BSA work with schools, employers and speech and language therapists, to educate and change attitudes. They have ambitious plans to expand the help provided and change attitudes, and to expand their helpline to five days a week and including a webchat service, staffed by professionals.
Scroobius Pip
I'm supporting the British Stammering Association with this great campaign because I have a stutter myself. Believe me, despite what some may think, there is nothing funny about growing up with words getting stuck in your mouth.
The brain fascinates me, with all these grey areas where unexplained things happen. The name of my favourite comedian – Dylan Moran – always bamboozles my tongue on 'D', but when I say it while tapping out dy – lan – mo - ran with my fingers, it comes straight out – weird?
In music and radio broadcast, I've made stuttering part of my identity. Although that decision came easily to me, for many thousands of people, their stammering makes speaking a miserable experience. They do whatever it takes to hide their dysfluency. It becomes a terrible burden in their lives.
The BSA has helped many people grow to feel comfortable in the way that they speak, it has given them space to develop acceptance and confidence, to share their experiences with others, and overcome the extreme loneliness that those who stammer experience. With your support, the BSA will be able to give this same life chance to many others who today are anxious about speaking.
Jordan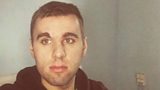 Jordan believes that he started stammering at the age of 8. He remembers a growing sense of loneliness and isolation as he progressed through childhood and teenage years. At school, having to state his name – a sudden burst of speech – during class registration was always difficult. So was having to answer questions in class – more so when he was ridiculed by his classmates. Asking for tickets on the bus and using the phone were terrifying activities. It got to a point where he wouldn't answer the door or even leave the house outside school hours, for fear of having to speak to people.
He began speech therapy at 15, which helped a bit. Then he joined the BSA, and this year attended its two-yearly conference in Cardiff, where he describes the strength of community among people of all ages and different backgrounds as "life-changing". Now in his early 20s, the next hurdle is finding a career where his stammer will not be held against him.
Naheem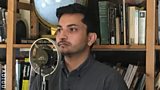 Naheem has stammered since he was a child. In his teens, he experienced severe mental health issues due to the burden and impact of living with stammering, at one point almost taking his own life. For a significant portion of his life, he felt ashamed, alone, isolated, hopeless and lost because of his stammering. Naheem sought out speech therapy and support, after which his life started to change for the better and his self-esteem and self-confidence began to improve.
Now in his late 20s, ten years on from his lowest point, he has recently completed a PhD at University College London, using brain imaging and brain stimulation methods to investigate the neurological basis of stammering and the development of stammering therapies.  He is determined and passionate about using his experiences and research to raise awareness of stammering and support people who stammer.
Mandy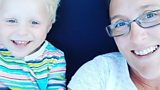 Mandy's mother died suddenly when she was 8, and her family life fell apart. As a single divorced mother, juggling family life and employment with a stammer was tough, particularly with interrupted sleep. After watching The King's Speech, she discovered the BSA via Google, where she found many supportive friends and, above all, a forum for talking openly about stammering. It has, she says, 'transformed a choking ivy into something positive, making my world a brighter, happier place'. Her young son now stammers as well, and she is determined to be open, honest and positive about it as he grows up.
Credits
| Role | Contributor |
| --- | --- |
| Presenter | Scroobius Pip |
| Producer | Hardeep Giani |
| Executive Producer | Sandy Smith |
| Director | Arif Mahmood |