Main content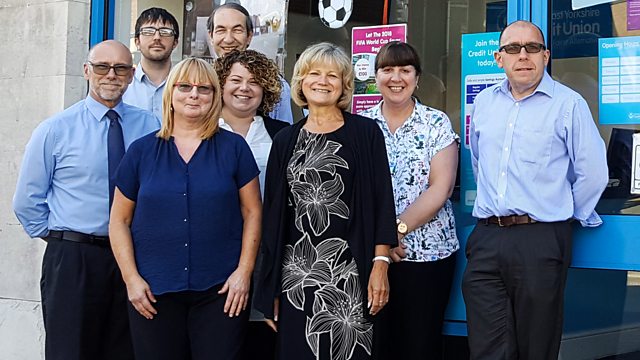 The stories of people whose lives have been transformed by a loan. A community boathouse offers new hope to an injured teenager, and a beer-loving mechanic opens his own pub.
Featuring father of two Nick, who is desperate to consolidate his debt and stop smoking, using the money he spends on cigarettes to pay off his £5,000 credit cards. But will the Hull and East Yorkshire Credit Union help him kick the habit?
In Fenton near Stoke-on-Trent, garage mechanic Nev swaps old bangers for a brewery. He and his wife Karen started by making beer in their shed and then borrowed £25,000 from ethical lenders to expand the business.
On the Norfolk Broads, teenage car crash victim James turns national kayaking champion, thanks to a boathouse built with the help of a £120,000 community loan.
Laura from Gloucestershire had debts totalling £35,000 when she was just 25. Laura realised the debt was ruining her life, so she set herself a five year plan to pay it all off. She tells us how she did it and why it makes her ideally suited in her current job as a money advice expert.