Main content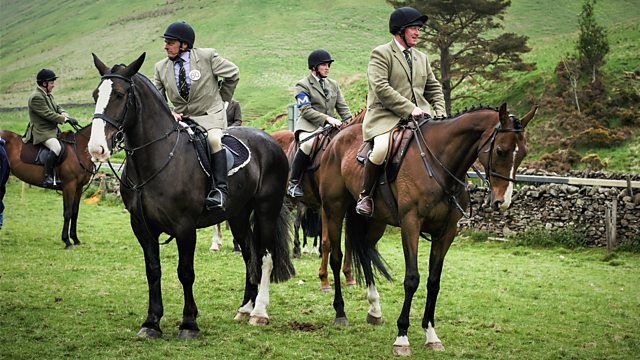 The Common Riding
Documentary portrait of the town of Hawick and its ancient tradition of common riding, a series of ritual events on horseback to celebrate the town's history.
For centuries, people in the Scottish Borders have been celebrating their history on horseback. In early summer each year, Hawick's common riding sees townsfolk 'ride out' in a series of ritual events to commemorate those who lost their lives in the terrible defeat at the Battle of Flodden in 1513, and the local lads who captured an English flag to restore the town's honour the following year.
This film paints a portrait of the common riding, and how it is evolving in the 21st century. The traditions are guarded zealously, but there are those who say that certain aspects are outdated. Some events remain men-only, but there are women who want to ride. This film follows riders on both sides of the debate, and asks whether change is necessary, or if traditions should be maintained at all costs.
Clips