Main content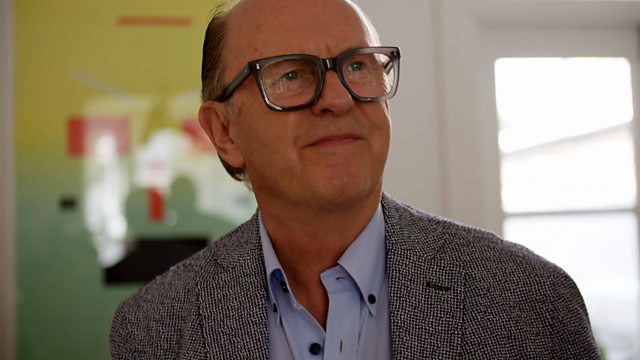 Reggae Fever: David Rodigan
A look at the unlikely career of DJ David Rodigan and the UK's passion for reggae music.
David Rodigan's unlikely career as a reggae broadcaster and DJ has developed in parallel with the evolution of Jamaican music in the UK. His passion and his profession have given him a privileged, insiders' view of the UK's love affair with Jamaican music that began in the 1950s. His constant championing of it has afforded him national treasure status with generations of British Jamaicans and all lovers of reggae music.
This is a film about the career of David Rodigan but it's also a window through which to see a wider human story about social change in the UK: a story of immigration and integration, and music's role within it.
The beginning of his career conjures up a forgotten era when reggae was reviled by liberal, hippyish music fans because of its association with skinheads. At one point, his fellow students agreed to share a house with him only if Rodigan agreed not to play reggae. Instead, he would haunt London's specialist record shops and sneak out to Jamaican clubs alone.
His break first came on BBC Radio London, where his knowledge and infectious enthusiasm won him the gig. Since that first break, he's had shows on Capital, Kiss and now BBC Radio 1Xtra and BBC Radio 2. In the 80s, his radio show became such a Sunday lunchtime fixture in London's West Indian households that it was colloquially known as 'rice 'n' peas'. Bob Marley personally chose Rodigan's show to play out the world exclusive of Could You Be Loved.
As well as being a DJ, Rodigan also began to 'soundclash' on a global stage. This musical competition where crew members from opposing sound systems pit their skills against each other involves the playing of records in turn, with the crowd ultimately deciding who has 'killed' the other crew, by playing the better chosen track. But standard versions of tracks don't cut it in a clash, where the true currency is 'dubplates' - versions of tracks recut, often by the original artist, with lyrics changed to praise the playing crew or diss the opposing one.
In Jamaica, after he began clashing live on national radio with DJ Barry G, he became so famous that his name was even adopted by a Kingston gangster. He began competing on the World Soundclash stage alongside the likes of Jamaica's Stone Love and Japan's Mighty Crown as the soundclash became a global phenomenon. David is probably the only person ever to have been awarded an MBE and the title of World Clash Champion.
In recent years, Rodigan's live DJ appearances have started attracting a far younger audience. It can be seen as a reflection of the way different forms of music from the different cultures that have arrived in Britain over the last 70 years have integrated, taken root and spawned new scenes, attitudes and tastes.
As well as appearing at student unions across the country and continuing to clash by himself, he's also now a part of clash crew Rebel Sound, first assembled for Red Bull Culture Clash in 2014. In this environment, David found himself amidst a melting pot of beats, loops and popping, infectious bass-driven riddims - playing to the kids who are discovering him and therefore reggae music through other artists.
Now in his 40th professional year, David is quite rightly celebrating, his passion for the music he loves burning as brightly as ever. This film is a testament to this most unlikely of reggae aficionados - a celebration of a man whose story is strangely intertwined with not only the evolution of music in this country but also the evolution of the culture.
Music Played
Timings (where shown) are from the start of the programme in hours and minutes
00:05

Dandy Livingstone

Rudy A Message to You

00:12

Linton Kwesi Johnson

Sonny's Lettah (Anti-Sus Poem)

00:14

Bob Marley & The Wailers

Exodus

00:29

Culture

Two Sevens Clash

00:30

Steel Pulse

Prodigal Son

00:34

Bob Marley & The Wailers

Could You Be Loved

00:53

Toots & The Maytals

Pressure Drop

00:55

M‐Beat

Incredible (feat. General Levy)
Credits
| Role | Contributor |
| --- | --- |
| Interviewed Guest | David Rodigan |
| Director | Yemi Bamiro |
| Producer | Yemi Bamiro |
| Producer | Sam Anthony |
| Executive Producer | Ian Sharpe |
| Production Manager | Jenny James |
| Editor | Laura Mills |
| Editor | Jonny Quinn |
Featured in...
Get the inside track on some of music's most influential songs, albums and personalities.