Main content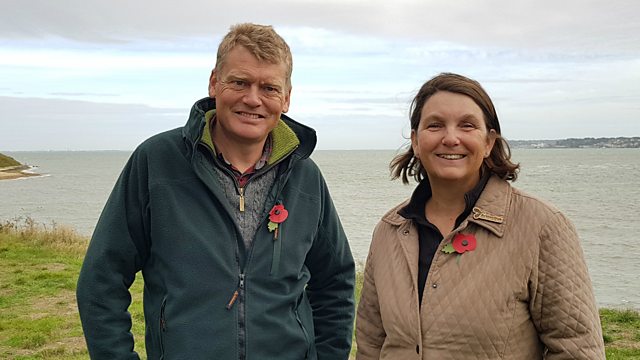 Worcestershire
Countryfile visits Worcestershire, where Matt Baker finds out about plans to save Pershore Lock Island and encourage more wildlife to live there.
Countryfile visits Worcestershire, where Matt Baker finds out about plans to save Pershore Lock Island and encourage more wildlife to live there. He also meets a group of visually impaired children who are experiencing nature from the water. Anita Rani meets the couple who fell in love over their passion for Holstein cattle. She also uncovers the mysterious history of the county's black pear.
John Craven discovers Ruskin Land and meets the architecture students getting hands-on with oak. Tom Heap looks at whether enough is being done to keep the great British oak tree safe from disease and parasitic pests, and Adam Henson meets the farmer whose chickens only lay white eggs.
Music Played
Timings (where shown) are from the start of the programme in hours and minutes
Lock Islands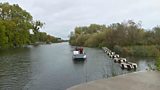 Matt's on Pershore Lock Island, ten miles outside of Worcester, where he finds out about an ambitious project to encourage more wildlife to this strip of land.
Created more than 350 years ago, this man-made island is now looked after by Clive Matthews from the Avon Navigation Trust.
Clive has teamed up with Liz Etheridge, Wychavon District Council's wildlife officer, who has designed the island to be a thriving natural habitat.
Oak Tree Threat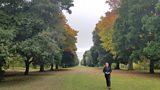 Tom looks at the threat posed by the larvae of the Oak Processionary Moth (OPM) - and the efforts being made to keep other pests and diseases out of the UK.The OPM caterpillars first came to our shores all the way from southern Europe and can strip an oak tree of its leaves, weakening it and leaving it vulnerable to other pests and diseases.So far, they have been contained to London and some parts of the Home Counties.But with even more parasitic threats and devastating diseases waiting over the waters, is enough being done to keep the trees of our island nation safe?
King of Holstein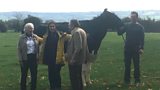 Anita meets dairy farmer Alan Shufflebotham, who's known for his pioneering work with Holsteins, our most common dairy breed.
Since the 1960s, UK milk yields have more than doubled and that is, in no small part, down to Alan and his dedication his herd. Holsteins produce more milk per cow than any other breed.
Alan's work was officially recognised earlier this year with a prestigious award – but the greatest gift these cows have given him was meeting the love of his life, his wife Rosemary.
Anita catches up this cow power couple to find out how they found love down on the farm.
Ruskin Land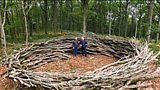 John's off to Ruskin Land – that's the name given to 20 acres of the Wyre Forest where Victorian art critic, social thinker and philanthropist John Ruskin hoped to develop a utopian community.
Ruskin's utopia was not the success he hoped for but 150 years on the Wyre Community Land Trust is keeping Ruskin's vision alive.
Today art and architecture is an important aspect of the trust's work here.  
Alison Midmore, the craftsperson in residence, runs a course for students from Cardiff University who are doing their master's degree in architecture. 
The students are working closely together to design and build a new information centre here – all from local oak. Ruskin would approve!
White Eggs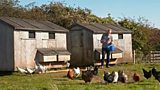 It's said we eat a whopping 13 billion eggs a year in the UK - that's an average of 196 eggs each!
But you can guarantee most people won't be tucking into a white egg. In fact, less than one per cent of the eggs laid in this country have white shells.
Adam's off to meet farmer Tim Bradley who wants to ruffle a few feathers in the industry – his entire flock only lays white eggs.
Tim says his white chickens aren't just easier to keep, they also lay more eggs for longer and eat up to 10 per cent less food than their larger brown cousins. 
But are we ready to be served up white eggs for breakfast?
Black Pears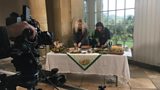 Worcestershire has a fruity obsession – with the black pear.
As a symbol, it can be found everywhere, from carvings on benches, bridges and buildings to the local rugby kit and the county flag.
But what's the story behind this mysterious fruit?
To find out more, Anita visits the National Trust's heritage orchard at Croome Court, one of very few places in the country where you can see a black pear tree growing.
Credits
| Role | Contributor |
| --- | --- |
| Presenter | Matt Baker |
| Presenter | Anita Rani |
| Presenter | John Craven |
| Presenter | Tom Heap |
| Presenter | Adam Henson |
| Executive Producer | William Lyons |
| Series Producer | Joanna Brame |