Main content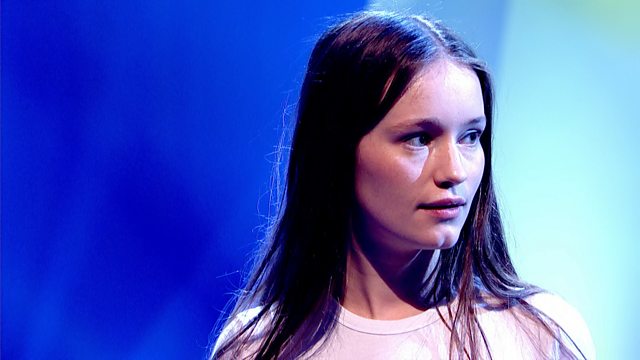 Episode 4
Joining Jools Holland on the show are Sigrid, Paul Weller, Jacob Banks, Villagers, Joe Bonamassa, Octavian and Rosalia.
Joining Jools on the fourth show of this series are five artists, all returning in triumph following debuts at earlier points in their now burgeoning careers.
Norwegian singer and pop star Sigrid made her UK TV debut on the show in May 2017 with Don't Kill My Vibe at the piano and has since gone on to win the BBC Music Sound of 2018 accolade, enjoy a top ten hit with her track Strangers and become a must-see on the festival circuit. Now, to top it all, she returns to perform a new number or two with her band.
No stranger to the show, or indeed our cultural life of the last 40 years, Paul Weller returns to perform in an acoustic vein with just regular cohort Steve Craddock and a string quartet. Paul and co are in the middle of the studio floor with a track from his recently released 14th solo album True Meanings, a collection of dreamily autumnal, wistful, even melancholy songs.
Nigerian-born and London-based singer Jacob Banks made an impressive debut on the show back in 2013 and has gone on to captivate audiences around the world with his soulful voice and songs. Following a series of EPs, he is finally releasing his debut full-length album in November and on his return to the show performs a track at the piano with Jools.
Dublin's indie folk outfit Villagers made their debut on the show back in 2010 just before the release of their much-acclaimed and Mercury Prize-nominated debut Becoming a Jackal. Lead by singer-songwriter Conor O'Brien, who recently collaborated with Paul Weller on his album, they return to the show with songs from their fifth album The Art of Pretending to Swim, which has been described as their most ambitious record to date.
New York State-born blues-rock guitarist Joe Bonamassa opened for BB King a number of times in the late 80s when he was 12 years old and knows a thing or two about the blues with the likes of Jeff Beck and Eric Clapton greatly inspiring him. He debuted on Later... back in 2009 and has gone on to amass Grammy nominations and play major venues around the world. He plays a track from his 13th studio album Redemption, which mixes his customary fiery guitar work with Memphis horn arrangements for a compendium of big band and blues clubland raunch.
Alongside all the returning artists, in a classic Later... tradition, is hotly tipped debutant, south east Londoner and BRIT school dropout Octavian, who mixes a medley of UK subgenres with elements of grime, drill and house on his mixtapes and videos, and is debuting his live band.
Also debuting and giving the age-old flamenco sound a modern pop twist is Spain's new star, 25-year-old Rosalia who showcases her take on traditional hand clapping mixed with stark beats, and whose track Malamente has already clocked over 20 million views on YouTube.
Last on