Main content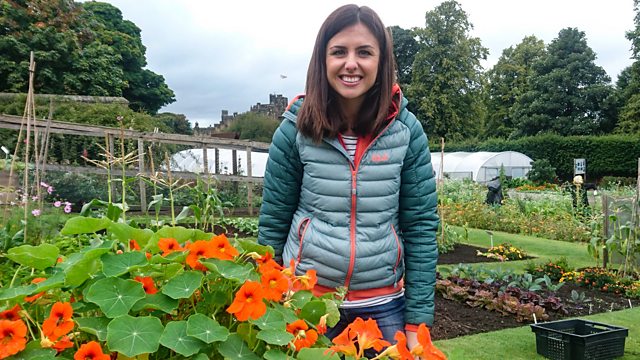 John Craven is in an autumnal Peak District. In this edition, an exclusive on the world's rarest kitten, what climate change could do to our favourite trees, and the orchid's spooky secrets.
Wild Paws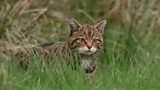 In a Countryfile Autumn Diaries exclusive, Jules Hudson is in the West Highlands of Scotland on the trail of two of the rarest kittens in the world. There are less than 40  British wild cats and they are battling for survival. All hopes are pinned on these two youngsters which were found stranded by a remote forest road. But one of the biggest wild cat populations in nearby Clashindarroch Forest faces a new threat which could put them on the brink of extinction.  There are proposals to extend an existing windfarm which some say could disrupt the wild cat habitat. But how do you balance our need for clean green energy and the needs of our wildlife? 
Top 5 Myths and Legends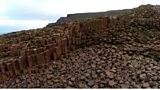 From the Holy Grail and Glastonbury Tor to the tales of King Arthur, there's no shortage of myths and legends indelibly linked to our beautiful countryside.  Margherita reveals her Top Five Favourites.
Eco Homes
Autumn ushers in those dreaded heating bills and with predictions that electricity costs alone will rise by a third in seven years' time, what can we do to save money? Keeley Donovan is in West Yorkshire to investigate if eco-houses might be the solution. From straw and hemp to wool, nature is doing its insulating best  and, in  some cases, these super homes  can mean zero energy bills. But how many of us can afford them and how long will it be before they become more affordable?
For tips to make your own home eco-friendly follow this link  
Tree Power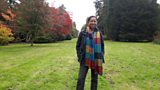 Our woodlands and forests are poised to change beyond recognition as Margherita Taylor discovers in her last report from Westonbirt National Arboretum. In the face of the unstoppable march of  climate change, experts here are experimenting with unusual trees from all corners of the world to see which thrive best.  What newcomers will we be welcoming and which old favourites might we be saying goodbye to - and how will our future wooded landscape affect wildlife?
Find out how trees can help reduce climate change
Alpacas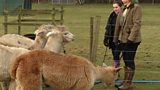 Six years ago Chris Deakin was watching Countryfile and was so taken by a story featuring alpacas that he decided to become a full time alpaca breeder. Ellie Harrison visits Chris on his Leicestershire farm to discover what goes into looking after these incredible animals and help out with some monthly herd checks. Ellie also meets pupils from a local school who have benefitted from weekly visits to the farm. The calm and gentle nature of alpacas has helped to reduce anxiety and anger levels in children from the school who suffer from behavioural issues such as autism.
Spooky Orchids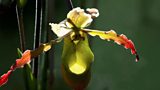 In time for Hallowe'en, Paul Martin delves into the spooky secrets of our best-loved pot plants – orchids. Beautiful, bewitching and beguiling they might be but Paul wants to know about the dark secrets of varieties such as Dracula and Sorcerer's Apprentice.  After all, don't forget it was an orchid with the ability to destroy the world which starred as a Bond villain ...
Find out some more tips about growing orchids here
Credits
| Role | Contributor |
| --- | --- |
| Presenter | John Craven |
| Presenter | Keeley Donovan |
| Presenter | Jules Hudson |
| Presenter | Paul Martin |
| Presenter | Margherita Taylor |
| Series Producer | Jane Lomas |
| Director | Sam Challenger |
| Director | Mark Davenport |