Main content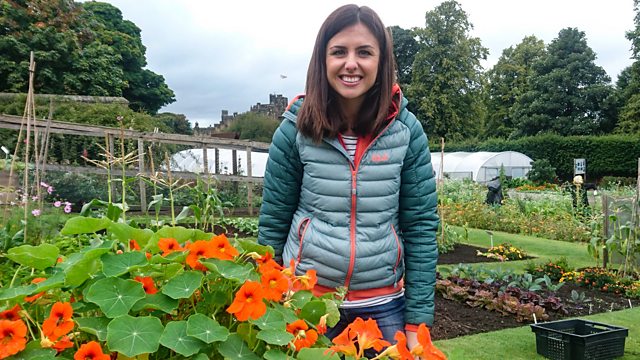 Autumn in the Peak District with John Craven, plus investigations into rural crime, how scampi could combat plastic pollution, and a farm that cares for the animals no-one else wants.
Ditching rural crime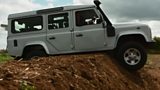 Paul Martin is in the Cotswolds to discover how farmers and police are battling a £44.5million crime wave. Medieval-style defences ringing farm fields meet 21st car technology as Paul road-tests the ramparts. Have they stood the test of time or will they stop him in his tracks? And he goes for a spin in an all-terrain Polaris to find out how police can outwit criminals.
Find out more about rural crime and what you can do here
Tree Power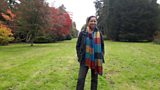 In the second of her reports from Westonbirt National Arboretum, Margherita Taylor investigates how experts and volunteers are on the front foot in the fight against climate change - from examining seasonal changes in trees to beating bugs and globe- trotting to rescue rare and threatened species. She finds out why our trees are more than just a pretty face. But if our forests and woodlands are destined to change, who will be the wildlife winners and losers?
Get top tips on how you can protect your gardens from pests and disease.
Top 5 Epic Harvests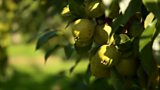 Scampi Saves the Day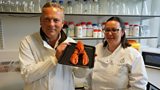 With eight million pieces of plastic seeping into our oceans every day, the battle against pollution has never been more urgent. But, as Jules Hudson discovers in the seafood capital of Scotland, shellfish could save the day. He meets scientists just outside Oban who are using a wonder substance from the discarded shells of the likes of scampi and crab to develop not just a compostable replacement for plastics but also help to extend shelf life to drastically reduce food waste. 
Follow this link for more ways you can reduce food waste.
Young rangers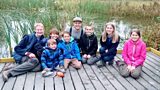 Matt Baker is at RSPB Fairburn Ings, an important site for wading and water birds. The reserve is maintained by volunteers. But at Fairburn Ings there are a group of youth volunteers, fully fledged rangers, doing the same job as their adult counterparts. Elliot Roberts is a 15 year old who's been a full time ranger for several years, a keen photographer and bird watcher his enthusiasm is contagious.  Matt also meets Kate Struthers, the visitor experience officer who explains the background to Fairburn Ings and the young rangers project.
Special Needs Farm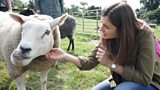 Keeley Donovan is in Nottinghamshire at a special sanctuary to meet farm animals with psychological and physical challenges which might otherwise be destined for that great field in the sky.  From a one-legged duck to a sheep with too many teeth, Keeley finds out how this sanctuary is giving these animals a new lease of life.
Credits
| Role | Contributor |
| --- | --- |
| Presenter | John Craven |
| Presenter | Keeley Donovan |
| Presenter | Jules Hudson |
| Presenter | Paul Martin |
| Presenter | Margherita Taylor |
| Series Producer | Jane Lomas |
| Director | Sam Challenger |
| Director | Mark Davenport |