Main content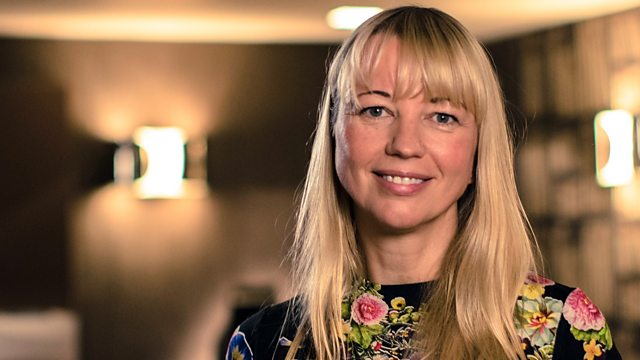 Auditory Verbal UK
Sara Cox presents an appeal on behalf of the charity Auditory Verbal UK, which provides children who have hearing difficulties with intensive therapy to help train their brains to hear.
Music Played
Timings (where shown) are from the start of the programme in hours and minutes
Auditory Verbal UK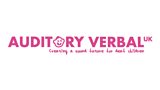 Auditory Verbal UK is a small national charity that enables deaf children to develop the listening, talking and social skills to get an equal start at school.
Many people are surprised to learn that deaf children can achieve the same spoken language skills as hearing children. But they can and they do – since AVUK was formed in 2002 we have helped over 1000 deaf children to learn to speak as well as their hearing peers.
Without effective support in the critical early years of their lives, deaf children may acquire language skills at half the rate of their hearing peers and start primary school with the language of a two and half year old. They are at risk of lower educational attainment, poorer employment prospects, social exclusion and poor mental health.
The early intervention programme at Auditory Verbal UK equips parents with the skills to maximise their deaf child's speech and language development. The Auditory Verbal approach enables deaf children with hearing aids and cochlear implants to make sense of the sound relayed by their devices. As a result, children with hearing loss are better able to develop listening and spoken language skills. 80% of deaf children who attend the programme at Auditory Verbal UK for at least two years achieve age-appropriate language. Around 30-40% of these children have additional needs.
Sara Cox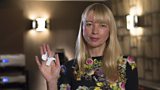 I'm delighted to be presenting Auditory Verbal UK's Lifeline Appeal. Hearing and communication is something that many of us take for granted. Being able to enjoy music and speak over the radio has been a part of my life for so long and I couldn't imagine having a disability that could have prevented me from being able to live the life that I have.
90% of deaf children are born to hearing parents, I admire these parents for having had to fight so hard to give their children the opportunity to communicate.
Auditory Verbal UK is helping deaf children to communicate with the world around them and helping them get an equal start at school. It's an incredible process that families embark on with this charity and I hope that through this appeal many more deaf children can learn to talk the same as their hearing peers.
Kurran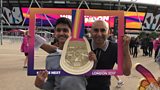 "Discovering Auditory Verbal UK was like finding a huge inflatable balloon full of hope, help and real progress. Every time we went for therapy, we were inspired and had complete confidence that we were in the safest, expert pair of hands."
Kurran was born two months premature, in 2003, and quickly fell victim to a severe necrotizing enterocolitis infection. He spent the first two years of his life in hospital, underwent three lifesaving operations and has only 40% of his bowel intact. Having survived the first two years and, just when Kurran's family thought their life was stabilising, they learnt their son is profoundly deaf. Kurran received a cochlear implant when he was four years three months. He also has mild cerebral palsy and developmental delay. He is now 14 years old, he walks, talks and has a curious interest in the world around him.
Hope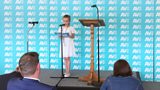 "AVUK are an invaluable piece of the jigsaw puzzle that has taken Hope from a profoundly deaf baby facing a world of silence to a happy, healthy child who's life is filled with sound and conversation."
Hope was born in September 2010 and the first child of Becky and Oliver who were devastated to discover she had been born profoundly deaf. Hope's hearing loss had been caused by Connexin 26, a recessive gene that both Becky and Oliver carried and unknowingly passed on to Hope. Becky and Oliver dedicated themselves to researching the possible communication options available to Hope and met with families who had similar paths. At only nine months old, Hope had surgery for cochlear implants and started the journey of teaching Hope to understand sound with the help of AVUK. 
Mia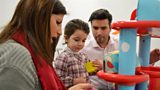 "I feel so fortunate to be able to give my daughter this crucial opportunity to train her mind to listen in such a natural, fun and creative way. One of the most valuable things I learnt from Auditory Verbal therapy is to be Mia's mother, not her teacher."
Mia was born profoundly deaf in July 2014. Her mother, Rayan, is also profoundly deaf and was 'utterly heartbroken' when she found out that Mia was deaf too. She worried that Mia would have to endure the struggles she went through as a child, like feeling isolated, being unable to follow group discussion or talk on the phone. When Mia was eleven months old she received cochlear implants, and her mother decided to be implanted too. Mia has just started school and has over age-appropriate language. She shouts, whispers, she's bossy! She sings her favourite songs, and dances with joy to music. 
Credits
| Role | Contributor |
| --- | --- |
| Presenter | Sara Cox |
| Producer | Hardeep Giani |
| Executive Producer | Sandy Smith |
| Director | Daniel Markham |