Main content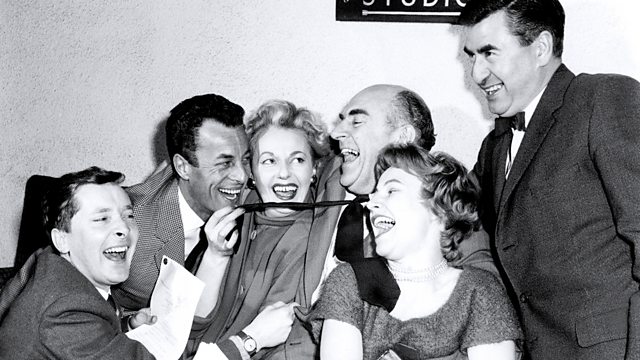 From 26/03/1959
Kenneth Horne takes a trip to the pictures, with a wartime drama set in Colditz, and Hornerama looks at TV. From March 1959.
Kenneth Horne is off to the pictures, plus wartime drama in Colditz, and 'Hornerama' on TV.
With Kenneth Williams, Hugh Paddick, Betty Marsden and welcome to newcomer - Bill Pertwee.
Written by Eric Merriman and Barry Took
Music from Pat Lancaster, the Fraser Hayes Four and the BBC Variety Orchestra conducted by Paul Fenoulhet.
Announcer: Douglas Smith
A madcap mix of sketches and songs, Beyond Our Ken hit the airwaves in 1958 and ran to 1964 - featuring regulars like Arthur Fallowfield, Cecil Snaith and Rodney and Charles.
The precursor to 'Round The Horne' - sadly only 15 shows survive from the original run of 21 episodes in Series 2. Audio restored using both home and overseas (BBC Transcription Service) recordings.
Producer: Jacques Brown
First broadcast on the BBC Light Programme in March 1959.