Main content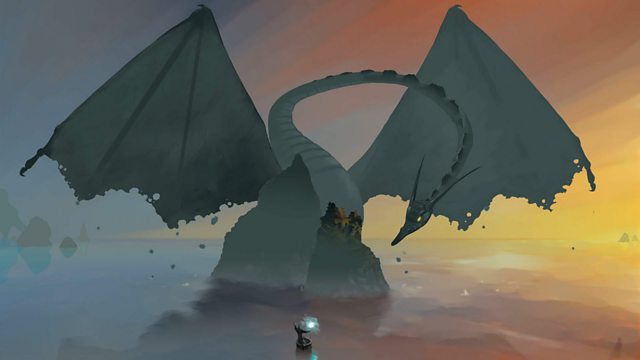 Tenar saves a young girl from certain death but also makes a dangerous enemy. Wizards and dragons fantasy with Nina Wadia.
On the island of Gont, Tenar saves a remarkable young girl from certain death. She also makes a dangerous enemy.
Ursula Le Guin's enduring fantasy saga starring Nina Wadia.
Published between 1968 and 2001, the five novels and short story collection of Ursula Le Guin's Earthsea cycle (A Wizard of Earthsea, The Tombs of Atuan, The Farthest Shore, Tehanu, The Other Wind and Tales from Earthsea) are re-told across 12 episodes. In the first series, the first three novels were re-told, and series two takes in Tehanu, The Other Wind and the short story Dragonfly.
As a girl, Tenar, was taken from her home and family on the island of Atuan to become Arha, the Priestess Ever Reborn, guardian of the ominous Tombs of Atuan. Deep within the Tombs, Ged and Tenar met and became unlikely allies, escaped from Atuan, and brought peace to the troubled archipelago. Now in her late middle age, widowed and with grown up children, Tenar runs a farm on the island of Gont. She has not seen Ged for many years.
Ged was born on Gont, with innate magical talent and a reckless nature. He trained in wizardry on the island Roke, where he released a terrible shadow into the world and then risked his life to restore the balance. He grew to become Archmage on Roke and the greatest wizard on all of Earthsea. When the evil wizard Cob attempted to cheat death and live forever, Ged found him and closed the breach between life and death. In doing so, he lost his powers of magic.
Set on a vast archipelago of islands, where magic is a central part of life, they tell the stories of Tenar and Ged.
Based on the novel Tehanu adapted in six-parts by Judith Adams.
Tenar . . . Nina Wadia
Ogion . . . Michael Bertenshaw
Tehanu . . .Laura Elphinstone
Therru . . . Rosie Boore
Moss . . . Elizabeth Counsell
Aspen . . . John Lightbody
Handy . . . Ryan Early
Therru's father . . . Stephen Hogan
Clearbrook . . . Sean Murray
Kalessin . . . Emma Handy
Senini . . . Lauren Cornelius
Apple . . . Kerry Gooderson
Fisherman . . . Ryan Whittle
Original music by Jon Nichols
Director: Sasha Yevtushenko
Made for BBC Radio 4 Extra and first broadcast in October 2018.
Last on
More episodes
Previous
You are at the first episode
Broadcasts