Main content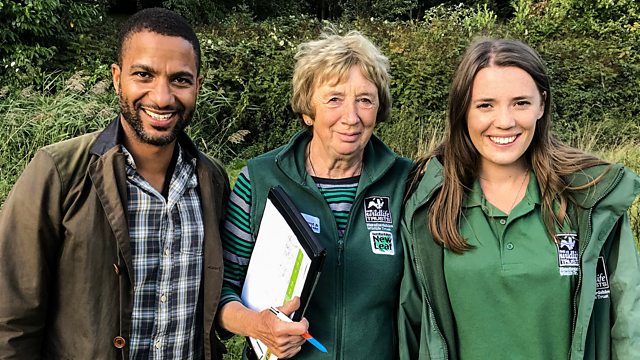 Hereford
The team are in Herefordshire visiting a habitat creation project, harvesting hops and learning about the new-found popularity of a medieval apple drink called verjuice.
This week we're in Herefordshire where Sean is at Bodenham Lake, site of a huge habitat creation project. When work is complete there will be new spaces for otters, water rail, bitterns and the lake's best-known inhabitant - the grass snake. Sean joins Sophie Cowling, the warden here, and her volunteers as they seek out these slippery creatures as part of an ongoing survey.
Meanwhile, Margherita is in a traditional orchard looking to turn its fortunes around with the help of a brew popular in medieval times - verjuice. Made from the juice of unripe apples, verjuice is proving a hit with foodies and top chefs alike.
Adam is also in Herefordshire, helping to get another of the country's famous crops in - hops. Matt's getting ready for this year's Countryfile Ramble for Children in Need by meeting Josh, an inspirational 14 year old whose ambition is to climb a mountain. John announces the winner of this year's Countryfile photographic competition, and Tom investigates how city-based drug gangs are targeting some of the countryside's most vulnerable children.
Music Played
Timings (where shown) are from the start of the programme in hours and minutes
Bodenham Lake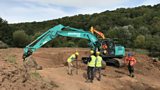 Sean visits Bodenham Lake, by the River Lugg, at the heart of Herefordshire. Once an old gravel pit, today it is now a thriving wildlife habitat, home to an array of species. 
However, new work is needed to make this site even better for certain wetland wildlife. 
Sean meets Sophie Cowling, from the Herefordshire Wildlife Trust, who is managing the reshaping of the site. 
The Trust hopes the work being done here will encourage and entice the likes of bittern to settle alongside the heron and otters that already live here.
County Lines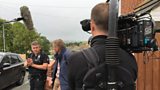 Tom investigates how city-based drug gangs are spreading further into our countryside - forcing children as young as 12 to work for them.And it seems social services are struggling to keep up with the problem thanks to a lack of funding and a failure to fully understand the threat posed by these County Lines networks.Tom travels to Dorset to see how the police are working to protect local people identified as being vulnerable to exploitation by these gangs.Meanwhile, in Kent, he sees how one charity is dealing with the problem before travelling to Westminster to find out what the Government is doing to tackle County Lines. 

Countryfile Photographic Competition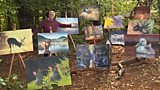 John announces the winner of this year's photographic competition, themed Seasons in the Sun.Broadcaster Cerys Matthews and wildlife cameraman Simon King helped choose the final dozen - but who has won out to be their unanimous favourite?
Verjuice
It's Autumn and the apple trees at are bursting with fruit - but these ones aren't for eating!
No, this early harvest of green apples is destined to become verjuice, a sharp, acidic ingredient for cooking.
Margherita meets orchard consultant Laurence Green, who tells her the history and process of producing verjuice.
Laurence believes this juice could be one way of helping small traditional orchards become commercially viable.
Hop Harvest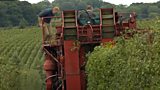 Adam's hopped over the border to Worcestershire where he's hoping to try out a new taste sensation: green hop beer.Green hops are gathered during the harvest period and used within 24 hours to create a unique craft beer.Most hops are grown up to 18-feet high but Adam sees a particular variety grown on a low trellis - which makes them perfect for the hop-gathering machine Adam has a go at driving. 

Countryfile Ramble for BBC Children in Need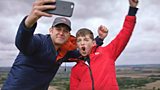 The Countryfile Ramble for BBC Children in Need is on its way, with walks taking places across the UK on the weekend of October 6th and 7th.And you can sign up to take part and help raise funds for youngsters like 11-year-old Josh.When he was just a few weeks old, Josh was diagnosed with Niemann-Pick Type C, a rare genetic disorder that causes progressive cognitive decline and dementia-like symptoms.Ever since that diagnosis, the family have been supported by the charity Niemann-Pick UK.Josh himself is determined to live life to the full - and he'll be joining Matt for an ultimate ramble challenge!
Find out how to take part in the ramble
Find out more about Niemann-Pick UK
Grass Snakes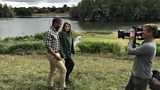 Sean goes in search of the elusive grass snake - with the help of Sophie Cowling from the Herefordshire Wildlife Trust.
The pair look at why Bodenham Lake has become a real stronghold for the snakes and how volunteers are recording the numbers throughout the year. 
The pair are also joined by trust volunteer Wendy Rushton as they lift up each reptile refuge.
But will they find one…?
Credits
| Role | Contributor |
| --- | --- |
| Presenter | Sean Fletcher |
| Presenter | Margherita Taylor |
| Presenter | John Craven |
| Presenter | Adam Henson |
| Presenter | Tom Heap |
| Executive Producer | William Lyons |
| Series Producer | Joanna Brame |