Main content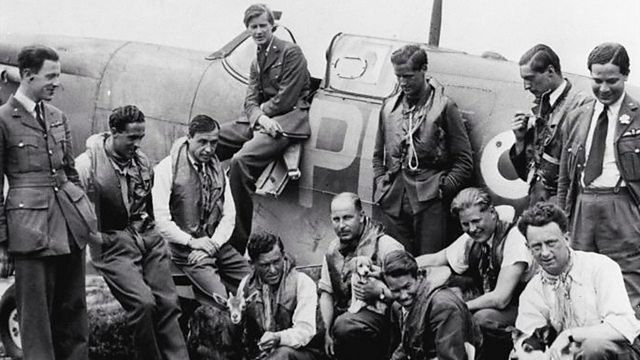 Surviving the Battle of Britain, The World Cup and domestic violence, Buckfast and arrests in Scotland
Tim Harford questions the reporting of Spitfire pilot life expectancy during one of World War Two's fiercest battles, and whether domestic violence increases when England lose.
From the 10th July to the 31st of October 1940 the skies above Britain were a battle zone. The German Luftwaffe launched large scale attacks aiming to reach London, they were held back and ultimately defeated by the Royal Air Force which included many nationalities. The bravery of the pilots – known as 'The Few' - cannot be disputed but is it really true that the average life expectancy of a spitfire pilot during the Battle of Britain was just four weeks, as is often claimed. Tim Harford and Lizzy McNeill look into the statistics and consider which of the armed forces had the highest death rate.
Does domestic violence increase by 30% when England loses a World Cup match? It's a claim that's often made and has most recently heard on the Freakonomics podcast. But is it true?
Is the tonic wine Buckfast really linked to 40 per cent of arrests in Scotland, as the website LADbible claims? Jordan Dunbar discovers the numbers are much exaggerated.
A listener noticed something rather strange while tucking into a bowl of his favourite cereal: "Sainsbury's Blueberry Wheaties purport to contain 72% wheat and 35% blueberry filling. This makes 107%. When I put this to Sainsbury's, I am met with incomprehension. 'What's wrong?' they say," he emails. We investigate, and find out the supermarket is not making a mathematical mistake.
And, has there been a rapid resurgence in the number of babies being named Ian?
Producer: Ruth Alexander