Main content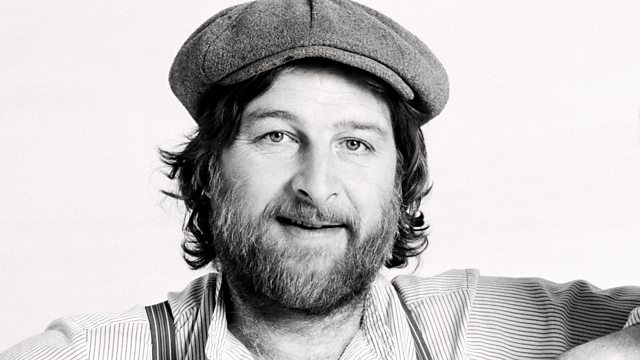 Chas Hodges, MJ Long, Arthur Mitchell, Rick Turner, Rachid Taha
Matthew Bannister on musician Chas Hodges, architect MJ Long, dancer Arthur Mitchell, archaeologist Rick Turner and singer Rachid Taha.
Pictured: Chas Hodges
Matthew Bannister on
Chas Hodges, the session musician who became one half of the cockney duo Chas and Dave and had hits like Gertcha and Rabbit.
M.J. Long the American-born architect who co-designed the British Library, the National Maritime Museum and studios for some of the UK's best known artists.
Arthur Mitchell, the first African American principal dancer in a major ballet company and founder of the Dance Theater of Harlem.
Rick Turner, the archaeologist who recovered the 2,000-year-old Lindow Man, Britain's best preserved bog body.
And Rachid Taha, the singer who mixed Algerian music with rock, techno and punk.
Interviewed guest: Michael Hann
Interviewed guest: Rolfe Kentish
Interviewed guest: Rachel Pugh
Interviewed guest: Robin Denselow
Archive clips from: Piano Tales - A Social History of the Piano, Radio 3 23/09/2012; Outlook, World Service 24/01/2018; QED - The Body in the Bog, BBC One 10/04/1985; The African Rock 'N' Roll Years - North Africa, BBC Four 09/08/2005.
Chas Hodges
Born 28 December 1943; died 22 September 2018, aged 74.
Last Word spoke to music journalist Michael Hann.
MJ Long
Born 31 July 1939; died 3 September 2018, aged 79.
Last Word spoke to her friend and former business partner Rolfe Kentish.
Arthur Mitchell
Born 27 March 1934; died 19 September 2018, aged 84.
Rick Turner
Born 24 April 1952; died 27 June 2018, aged 66.
Last Word spoke to his friend, journalist Rachel Pugh.
Rachid Taha
Born 18 September 1958; died 12 September 2018, aged 59.
Last Word spoke to writer Robin Denselow.