Main content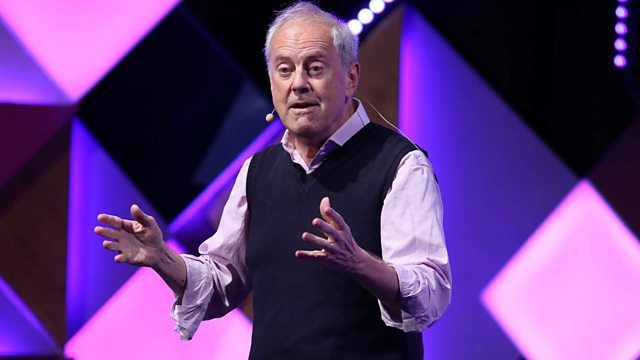 Gyles Brandreth's Poetry By Heart
In the run up to National Poetry day Gyles Brandreth seeks scientific and artistic approbation for his belief in the wisdom and pleasure to be had from learning poetry by heart.
Poems suggested for learning:
T.S.Eliot - The Preludes (one or all!)
Tony Harrison - Them and [uz]
Benjamin Zephaniah - Talking Turkey
Wilfred Owen - Dulce et Decorum Est
Carol Ann Duffy - The Christmas Truce
Gyles Brandreth has, for many years, been familiar with the notion that learning something new every day is a sure-fire way of sustaining mental well-being. He's also got a hunch that if that new 'thing' is in verse form there are a raft of other positives to be had from the process of learning it heart. In this programme he garners advice on how it should best be done, what benefits it genuinely brings and what joys are to be had 'in vacant or in pensive mood' from the flow and facility of poetic verse recollected in tranquillity.
His first port of call is the Duchess of Cornwall, Patron of the Royal Society of Literature, who shares a passion for poetry, and more particularly poetry learned by heart. He also calls on Dame Judi Dench for advice on learning and some insights into how she sustains her reservoir of learned verse.
But there's science behind all this, supplied by Professor Usha Goswami, the Director of the Centre of Neuroscience at Cambridge University, who'll explain to Gyles the latest thinking about the way the brain records and retains poetic meter and particularly the strong, rhythmic meter of the twice-told rhymes of childhood.
And then there's Kaiti Soultana, winner of the Poetry By Heart Competition in 2013, whose successfully committed a chunk of the early English poem Sir Garwain and the Green Knight to memory. He'll find out from her how the poetry learning initiative of the last few years has fared and whether his passionate enthusing will be well received. And then there's Michael Rosen, former Children's Laureate, who continues to encourage kids not only to read and learn poetry but to write it as well.
Producer: Tom Alban
Last on
Clips

Broadcasts