Main content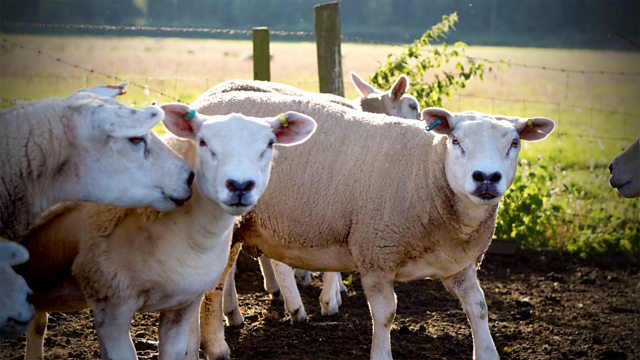 28/09/2018
It's judgement day for Freddie, and Brian has been rumbled.
Elizabeth tells Shula she and Freddie had a close call with Edgar last night at Lower Loxley. But it was worth the risk for Freddie to have a night in his own bed. Elizabeth distracts herself from the thought of today's sentencing by asking about Shula's divorce petition. Shula's made a list of reasons for Alistair to divorce her, and they manage to laugh at the ridiculous legal language.
Brian and Peggy realise that people are wise to their Flower and Produce spying. At least it's been a distraction from the house sale. Peggy reminds him that he doesn't have to go through with it, but Brian won't hear of taking her money.
Freddie's persuaded Lily not to come from Manchester for his sentencing. He also talks Jill out of attending. But Elizabeth, Shula, Alistair, Kenton and Johnny all come to support him. The Judge describes his actions as "reckless and uncaring of the consequences for [his] victims" and sentences him to twelve months in a Young Offender's institution. Freddie calls out "I'm sorry, Mum" as he's taken away. Elizabeth blames herself – she shouldn't have made him change his statement! Shula tries to console her with the idea that Freddie will be out in six months. But Elizabeth's sure he'll never cope, and bleakly states that it's all her fault.
Credits
| Role | Contributor |
| --- | --- |
| Writer | Paul Brodrick |
| Director | Peter Leslie Wild |
| Series Editor | Alison Hindell |
| Kenton Archer | Richard Attlee |
| Jolene Archer | Buffy Davis |
| Tony Archer | David Troughton |
| Pat Archer | Patricia Gallimore |
| Tom Archer | William Troughton |
| Brian Aldridge | Charles Collingwood |
| Jennifer Aldridge | Angela Piper |
| PC Harrison Burns | James Cartwright |
| Susan Carter | Charlotte Martin |
| Emma Grundy | Emerald O'Hanrahan |
| Shula Hebden Lloyd | Judy Bennett |
| Alistair Lloyd | Michael Lumsden |
| Elizabeth Pargetter | Alison Dowling |
| Freddie Pargetter | Toby Laurence |
| Fallon Rogers | Joanna Van Kampen |
| Robert Snell | Graham Blockey |
| Lynda Snell | Carole Boyd |
| Carol Tregorran | Eleanor Bron |
| Peggy Woolley | June Spencer |
| Hannah Riley | Helen Longworth |
| Judge Langford | Emma Handy |
Countryside Insights from The Archers