Main content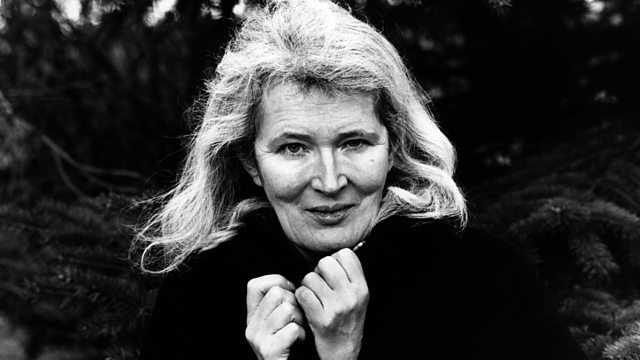 A father trades his only daughter to a mysterious lord in a game of cards. In his ruined palazzo her new master asks to see her naked. When she refuses, he reveals himself to her.
Five stories to gobble you up. From Angela Carter's iconic collection of fairy stories and dramatised for radio by Olivia Hetreed.
Episode 4: The Tiger's Bride
A father loses his daughter to the Beast in a game of cards. In his ruined palazzo, her new master asks her to disrobe. When she refuses, he reveals his own true nature - the beast beneath the mask. But she discovers he is far more frightened of her than she is of him.
At the time of writing The Bloody Chamber in the late 1970s, Angela Carter was disaffected by both sides of the feminist debate. She re-worked traditional fairy tales from her own unique, literary outsider's point of view, putting women at the centre of the stories.
With their feisty heroines and orgiastic mash-up of beasts, shape-shifters and ghouls, her extraordinary tales are the most perfect example of her style, not just for her incomparable prose, but also in the dizzying twists and turns of perception, fantasy and myth.
Controversially influenced by De Sade, she embraced the erotic, explored our deepest and darkest urges, and subverted the roles of hunter and prey, master and mistress so that, instead of male sexuality, it is the female that becomes transgressive and powerful.
Dramatist Olivia Hetreed is a noted screen-writer, whose work includes the multi-award winning, BAFTA and Oscar nominated Girl with a Pearl Earring, starring Colin Firth and Scarlett Johansson and the award-winning, critically-acclaimed radical adaptation of Wuthering Heights directed by Andrea Arnold.
Sound Design: Lucinda Mason Brown
Director / Producer: Fiona McAlpine
An Allegra production for BBC Radio 4.
Credits
| Role | Contributor |
| --- | --- |
| Beauty | Hannah Genesius |
| Valet | Jonathan Tafler |
| Father | Ariyon Bakare |
| Clockwork Doll | Jasmine Jones |
| Director | Fiona McAlpine |
| Producer | Fiona McAlpine |
| Author | Angela Carter |
| Adaptor | Olivia Hetreed |