Main content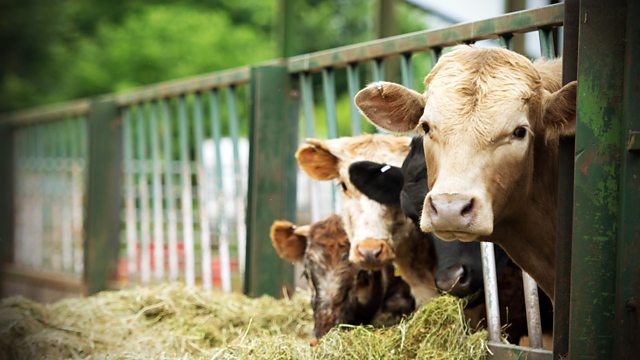 26/09/2018
It's all change for Tom, and Emma is on a mission.
Hannah spots Emma putting up a poster about adult karate classes outside the village shop. Hannah dismisses the idea, and Emma immediately claims that loads of people are interested. Determined to prove Hannah wrong, Emma starts by recruiting Helen. Helen is eventually won over by thought of how much joining in would please Henry.
It's time to make a decision on the future of Bridge Farm. Pat reports that she and Tony agree that a dairy herd will be the new heart of the farm even if it means giving up the Angus cattle. Tony was more sceptical about agro-forestry. It's experimental and unproven. Tom gets defensive, but Pat tells him to let her finish. They have decided agro-forestry is worth pursuing. Helen's still not convinced, but promises to give the project her full support. Tom and Pat agree that the best news of all is that they can let Johnny know he'll be their new herdsman.
Tom starts the day being awkwardly polite to Hannah. He's worried she might think they've made a huge mistake. Hannah just laughs –she's happy to carry on as long as he is. Later, after Tom hears the good news about the agro-forestry, they agree to buy a bottle of champagne to toast Bridge Farm's future.
Countryside Insights from The Archers