Main content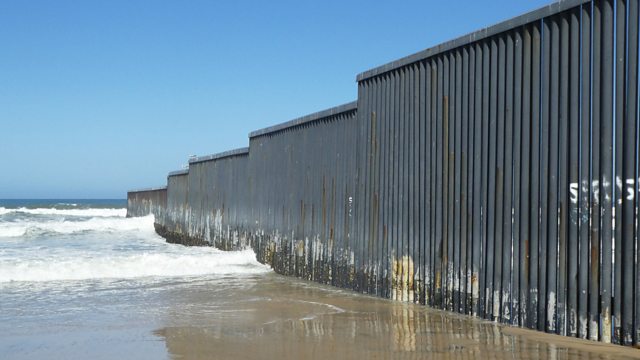 33 Degrees North
Verity Sharp connects musical stories along latitudinal lines around the globe, including visits to Damascus, Tijuana and Ladakh.
Music broadcaster Verity Sharp listens to the world in a different way. We eavesdrop with her along latitudinal lines, hearing local stories that are having a direct impact on music and musicians. Could there be echoes along these sound lines? Might different music that's created thousands of miles apart, but on the same latitude, share common ground? And could listening in this way allow us to glimpse the effect of the vast and often immeasurable forces that are sweeping change across our planet?
This third episode circumnavigates the globe along the 33rd parallel. Halfway between the Equator and the Arctic Circle, this latitude falls within a narrow, densely populated band in which a quarter of the world's humans live. It's here that the Fertile Crescent, a region between the Nile, Euphrates and Tigris rivers, gave rise to some of the earth's earliest civilisations - and the latitude runs close to several of the planet's major cities, including Atlanta, Casablanca, Beirut, Baghdad and Shanghai.
Around the circle, we hear three stories.
Journalist and sometime musician Zeina Shahla shares her experiences living through the Syrian conflict in Damascus, and its effect on music-making there. We also meet Bernar who, amid the shelling, has resolutely continued to put on live music in his cafe in the old part of the city.
Sound artist Kate Carr listens to the sounds of the US-Mexican border fence in Tijuana. And she meets electronic musician Haydée Jiménez, aka Hidhawk, who aims to use sound as a way of healing the effects of the "cut or bruise" that is the division between the two nations.
Even in the relatively remote Ladakh region of northern India, which singer and song collector Morup Namgyal describes as "a broken moon, rooftop of the world", an explosion of tourist numbers in recent years is having an impact on the health of traditional culture.
Producer: Chris Elcombe
A Reduced Listening production for BBC Radio 4.
Last on
Music Played
Musicians at Zeriab Cafe, Damascus

Helwa Ya Balady

Recorded by Zeina Shahla, June 2018.

Morup Namgyal

Threshing Song

Where the Mountains Meet the Sky: Folk Music of Ladakh.
Sublime Frequencies.
Broadcasts