Main content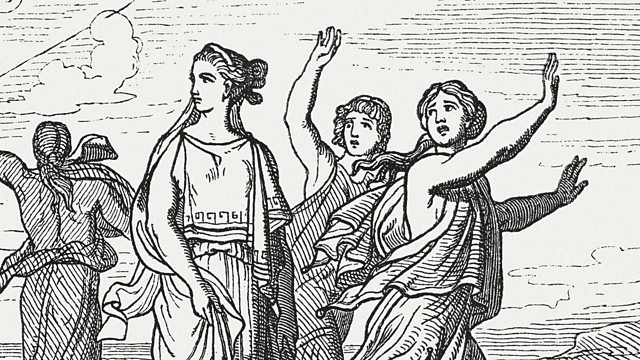 Episode 1
A brilliant and brutal version of Homer's Iliad from the point of view of captured queen Briseis, given as a prize to Achilles. Pat Barker gives voice to the silenced women.
Pat Barker, the Booker Prize-winning author of the Regeneration trilogy and one of our greatest contemporary writers on war, reimagines the most famous conflict in literature - the legendary Trojan War as chronicled by Homer in The Iliad.
When her city falls to the Greeks, Briseis is transformed from a nineteen year old queen to a bed-gir', from a free woman to a slave, a thing. She is awarded to the god-like warrior Achilles as a prize of war. And she's not alone. On the same day, and on many others in the course of a long and bitter war, innumerable women have been seized from the wreckage of their homes and flung to the fighters.
Pat Barker was prompted to write this story by the words of a professor in Philip Roth's novel, The Human Stain. The lines act as an epigraph:
"'You know how European literature begins?' he'd ask, after having taken the roll at the first class meeting. 'With a quarrel. All of European literature springs from a fight.' And then he picked up his copy of The Iliad and read to the class the opening lines. 'Divine Muse, sing of the ruinous wrath of Achilles . . . Begin where they first quarrelled, Agamemnon the King of men, and great Achilles.' And what are they quarrelling about, these two violent, mighty souls? It's as basic as a barroom brawl. They are quarrelling over a woman. A girl, really. A girl stolen from her father. A girl abducted in a war."
Years later, Briseis looks back on her time in the Greek camp at Troy and attempts to tell her own story.
Written by Pat Barker
Abridged by Jill Waters and Isobel Creed
Read by Nadine Marshall and Colin Salmon
Produced by Jill Waters
A Waters Company production for BBC Radio 4.
More episodes
Previous
You are at the first episode
Credits
| Role | Contributor |
| --- | --- |
| Reader | Nadine Marshall |
| Reader | Colin Salmon |
| Author | Pat Barker |
| Abridger | Jill Waters |
| Abridger | Isobel Creed |
| Producer | Jill Waters |