Main content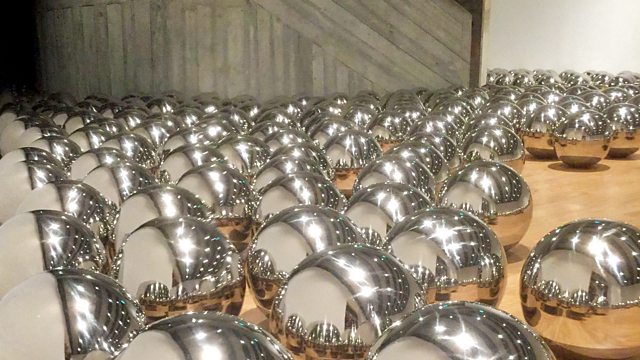 Two For Joy, Poet In Da Corner, Sarah Perry, Space Shifters, Maniac/Counterpart
British film Two For Joy, Grime music comes to the theatre in Poet In Da Corner, Sarah Perry's Melmoth, Space Shifters at The Hayward Gallery and Maniac on Netflix.
Two For Joy is a British film starring Samantha Morton, Billie Piper and Daniel Mays. a study of family tensions, depression and hope
Poet In Da Corner is a play that explores how grime music (and Dizzee rascal's award-winning album Boy In Da Corner in particular) changed the life of a young Mormon girl in Essex who transformed from Deborah Stevenson into Grime MC Debris. It's about how an album can turn your life around.
Sarah Perry's 2016 novel The Essex Serpent was a runaway prize-winning success. Her latest - Melmoth - is a supernatural tale full of dilemmas and questions
Space Shifters is an exhibition at London's Hayward Gallery which intends to re-orientate visitor's perceptions of the world around them
Two Sci-fi TV series Maniac and Counterpart have begun on Netflix and Amazon Prime respectively
Podcast Extra:
Kamila Shamsie recommends the Canadian literary journal Brick.
Barb Jungr recommends the band 10cc.
Tom Dyckhoff recommends the book Inner City Pressure by Dan Hancox and two exhibitions at London's Photographers' Gallery.
Tom Sutcliffe recommends the radio programme Ratlines on Radio 4 and the Doris Salcedo exhibition at White Cube.
Tom Sutcliffe's guests are Kamila Shamsie, Tom Dyckhoff and Barb Jungr. The producer is Oliver Jones
Melmoth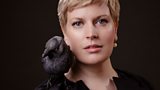 Melmoth by Sarah Perry is out on Tuesday 2nd October, published by Serpent's Tail.
Poet in da Corner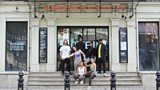 Poet in da Corner is on at the Royal Court until Saturday 6th October.
Space Shifters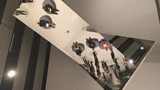 Space Shifters is on at the Hayward Gallery until Sunday 6th January.
Maniac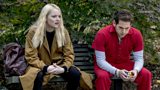 Maniac can be streamed on Netflix now.
Counterpart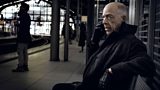 Counterpart can be streamed on StarzPlay (through Amazon Prime) now.
Two for Joy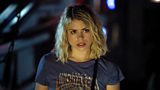 Two for Joy (Cert 15) is in selected cinemas now.
Subscribe to the Saturday Review podcast
Podcast
Sharp, critical discussion of the week's cultural events, with Tom Sutcliffe and guests