Main content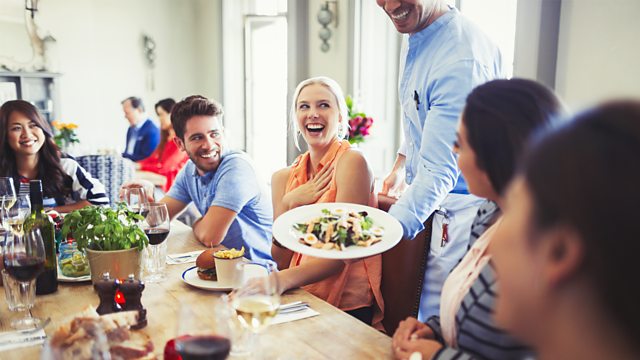 Casual dining, Bank transfer fraud, Dementia music
New banking guidelines could mean compensation for more victims of bank transfer fraud, the changing face of casual dining, plus the power of music in helping people with dementia.
An estimated £145 million pounds was lost this year in the UK by people who were conned into transferring their money into a criminal's bank account. But if you were hoodwinked into sending money to a fraudster, would you expect the bank to compensate you? If you authorised the payment, then banks normally won't reimburse you, even if it later turns out that you acted reasonably and were conned into transferring the money. But today, a new voluntary code has been released for the banks, which could help people to avoid becoming victims of this crime and also clarifies when banks should pay compensation.
Casual dining is still alive and well in Britain, in spite of some high profile closures of mid-priced restaurants. That's the evidence from industry research, which suggests that the appeal of reasonably priced food, served in a relaxed setting with waiter service has endured, at least outside London. We've investigated the sector and found that some of the recent growth is down to a new trend for restaurants to offer breakfast and brunch.
Today is BBC Music Day and a new website is being launched to help people with dementia, their relatives and their carers. It is well known that music has a great power to trigger memories and help people with dementia to connect with their own past and with the people around them. The new site, called BBC Music Memories, carries lots of classical and pop tunes, as well as TV and radio themes from across the decades. We hear from a charity which encourages people to create their own unique "playlist for life", tunes that take you back to earlier times in your life, or remind you of important relationships or events.
Producer: Jonathan Hallewell
Presenter: Peter White