Main content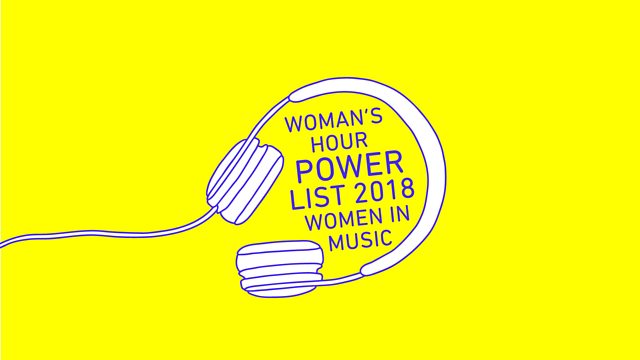 Top 40 women in music
Programme that offers a female perspective on the world.
We announce the Woman's Hour Power List 2018 – a top 40 of women with the greatest influence on the music we listen to today – as decided by judges Kate Nash, Catherine Marks, Jasmine Dotiwala and Jessica Duchen.
The judges have been debating the power held by singers, songwriters, musicians, composers, record company executives, the women running events and venues, journalists and broadcasters. They've been looking for women demonstrating power in the industry: innovators and ground-breakers supporting and championing the work of other women or changing the industry from within – making it more equal, diverse and creative.
Jenni will be joined by some the women on the list to celebrate their achievements, and by some of the judges.
Presented by Jenni Murray
Produced by Jane Thurlow