Main content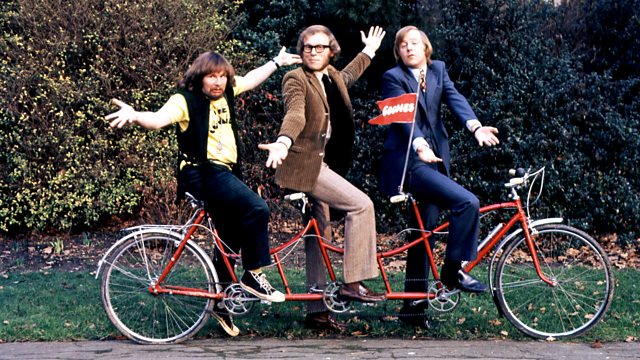 The Goodies, Holst's The Planets at 100, Debris Stevenson
Tim Brooke-Taylor, Graeme Garden and Bill Oddie look back at their 1970s cult comedy The Goodies. Plus Gustav Holst's The Planets 100 years on and grime artist Debris Stevenson.
Tim Brooke-Taylor, Graeme Garden and Bill Oddie - The Goodies - join Samira to look back at their 1970s cult comedy series. As a complete box set of every episode is released, they reflect on their comedy writing that tackled police brutality, redefined comedy music and introduced television audiences to the little-known Lancastrian martial-art Ecky Thump.
This week marks the centenary of the first performance of Gustav Holst's hugely popular orchestral suite The Planets. Composer and pianist David Owen Norris explains our enduring fascination with this work, and composer Samuel Bordoli talks about about his Planets 2018 project which commissioned eight composers to write new work inspired by current planetary science.
Grime artist, poet and playwright Debris Stevenson explains how her coming-of-age theatre piece, Poet in Da Corner, sets the story of her own life growing up in a Mormon family in East London to the tracks of Dizzee Rascal's seminal album Boy in Da Corner.
Presenter Samira Ahmed
Producer Edwina Pitman
Last on
The Goodies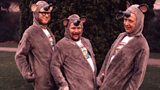 The Goodies:The Complete BBC Collection DVD is out now.
Images:
Main image above: The Goodies in 1972: from Left: Bill Oddie, Graeme Garden and Tim Brooke-Taylor
Image to the left: The Goodies - from Left: Graeme Garden, Bill Oddie and Tim Brooke-Taylor
The Planets 2018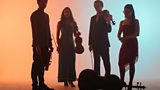 The Ligeti Quartet perform The Planets 2018 - 8 new planetary works, created especially for planetaria on 30 September 2018 in Winchester, on 01 October in Bristol, and on 02 October 2018 in Birmingham.
The Planets 2018 is streamed online from 11 October 2018.
Image: The Ligeti Quartet: Mandhira de Saram (violin 1), Patrick Dawkins (violin 2)
Richard Jones (viola) and Val Welbanks (cello)
Image credit: The Ligeti Quartet/ Mike Massaro

Debris Stevenson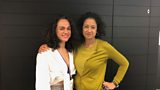 Broadcast