Main content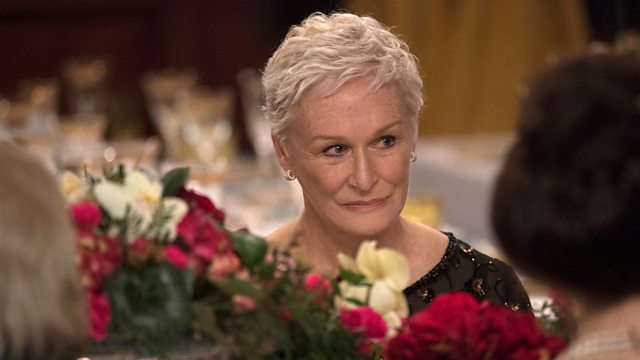 Glenn Close in The Wife, Little Women in 2018
The wife, starring Glenn Close, reviewed, the relevance of Little Women in 2018, composer Jocelyn Pook, and Chas Hodges of Chas & Dave remembered.
In new Glenn Close film, The Wife, she plays a spouse who devotedly supports her novelist husband in his career and as he wins the Nobel Prize, but who gradually comes to question that support. Lahruska Ivan-Zadeh reviews the film and considers Close's latest role within her long career.
Little Women is 150 years old this year, but does Louisa May Alcott's classic novel about growing up stand the test of time? American Academic Anne Boyd Rioux has written Meg, Jo, Beth, Amy: The Story of Little Women in which she argues that the book has never been more relevant. Anne and books podcaster Rai Rafiq join Stig to discuss.
Jocelyn Pook is a composer with an astonishing range of work on currently. She wrote the music for Glenn Close film The Wife; for choreographer Akram Khan's dance pieces, Dust and Chotto Desh; for theatre, for Adam, featuring a choir of transgender people from across the globe; and for Memorial with poet Alice Oswald. Jocelyn speaks to Stig about collaborating across the arts – with filmmakers, dancers, poets, theatre makers, and musicians.
And Chas Hodges: following the death of the Chas & Dave English folk musician, we remember his life and music.
Presenter: Stig Abell
Producer: Emma Wallace