Main content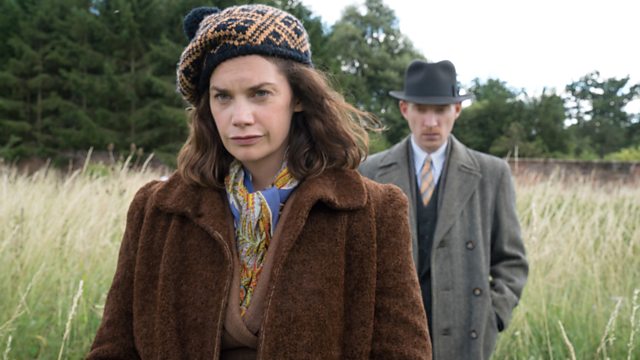 The Little Stranger, Tosca, Lake Success, Making a New World season, The Cry
Lenny Abrahamson's The Little Stranger starring Ruth Wilson and Domhnall Gleeson, Tosca at the Grand Theatre in Leeds, Lake Success, Making a New World season, and The Cry
Lenny Abrahamson's The Little Stranger, based on the novel by Sarah Waters, is set in the austerity-era Britain of 1948. Domhnall Gleeson is Dr Faraday who is called out to a patient at Hundreds Hall, a country manor where his mother once worked as a housemaid. The Little Stranger also stars Ruth Wilson, Charlotte Rampling and Will Poulter.
Giacomo Puccini's Tosca in a new production by Opera North opens at the Grand Theatre in Leeds, directed by Edward Dick, conducted by Antony Hermus and starring Giselle Allen, Rafael Rojas and Robert Hayward. Dick's new production relocates Puccini's political thriller from Rome during the Napoleonic wars to an unnamed present-day country in which church and state collude as forces of reaction.
Lake Success is American writer Gary Shteyngart's fourth novel and tells the story of hedge fund manager Barry Cohen, who oversees 2.4 billion dollars in assets. Stressed by a fraud investigation and by his son's diagnosis of autism, he flees New York on a Greyhound bus in search of a simpler life with his old college sweetheart.
Making a New World season continues at the Imperial War Museum in London with four new exhibitions. John Akomfrah's Mimesis: African Soldier, Renewal: Life after the First World War in Photographs, Moments of Silence - two immersive installations from 59 Productions - and I Was There: Room of Voices, bringing together personal voices reflecting on the Armistice from the IWM's own sound archive.
The Cry is a new 4-part psychological drama set in Scotland and Australia on BBC1. The drama chronicles the collapse of a marriage in the aftermath of the abduction of a baby from a small coastal town in Australia. Written by Jacquelin Perske, adapted from the novel by Helen Fitzgerald and starring Jenna Coleman as Joanna and Ewen Leslie as her husband Alistair.
The Little Stranger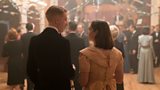 The Little Stranger (Cert 12A) is on wide release.
Lake Success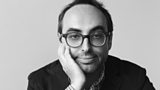 Lake Success by Gary Shteyngart is published by Penguin Random House.
Tosca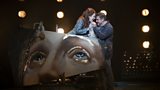 Tosca runs at Leeds Grand Theatre until 13th October and then goes to Newcastle, Hull, Nottingham and Manchester, finishing on 16th November.
Making a New World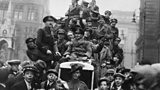 Making a New World is on at the Imperial War Museum, London until 31st March 2019.
The Cry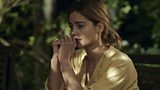 The Cry begins on Sunday 30th September at 9pm on BBC1.
Subscribe to the Saturday Review podcast
Podcast
Sharp, critical discussion of the week's cultural events, with Tom Sutcliffe and guests