Main content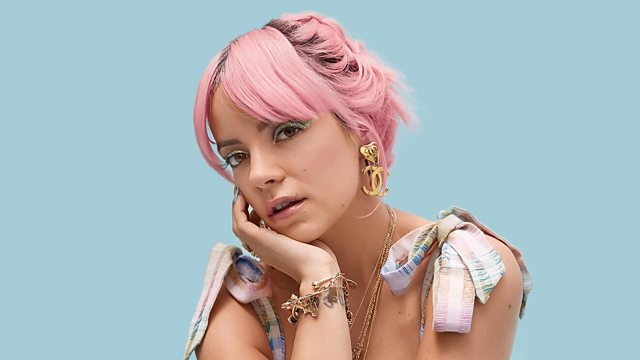 Weekend Woman's Hour: Lily Allen on highs and lows of fame, Pension and divorce, Cook the perfect flatbread
Lily Allen on the highs and lows of fame. Getting your child in to your preferred school. Pensions and divorce. The art of lateral cooking. And Vika Bull on playing Etta James.
Mercury Prize nominee Lily Allen talks about the highs and lows of fame . Dementia UK have just produced an information leaflet on sex and intimacy
for couples living with dementia to help people deal with the changes in their relationship. Why are health professionals reluctant to address issues around sex and intimacy and older people? We discuss the lengths some parents will go to to get their children into their preferred school. Could many divorced women be potentially losing out on substantial sums of money from their husbands private pensions.
Is it golden age for strong female roles in television drama? The musician Vika Bull talks about playing Etta James in At Last . And Niki Segnit talks about the concept of lateral cooking as we Cook The Perfect flatbread and crackers.
Presenter; Jane Garvey
Producer: Rabeka Nurmahomed
Editor: Beverley Purcell
Guest; Alexis Zegerman
Guest; Dr Rebecca Montacute
Guest; Michelle Cracknell
Guest; Christopher Brooks
Guest; Emma Bullimore
Guest; Dr Sarah Simons
Guest; Zena Aldridge
Credits
| Role | Contributor |
| --- | --- |
| Presenter | Jane Garvey |
| Producer | Rabeka Nurmahomed |