Main content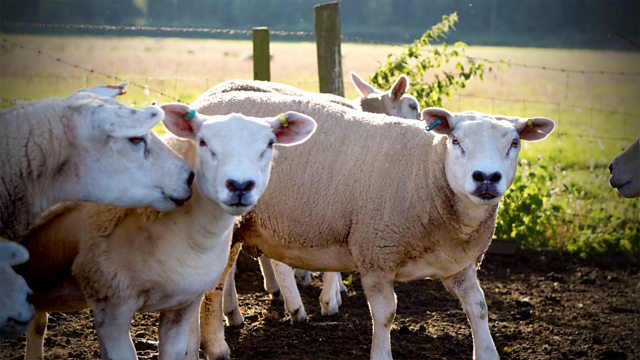 21/09/2018
Freddie contemplates his future, and there is a breakthrough for Alistair.
At the Bull Jazzer – who has quit smoking – reacts badly to a joke of Freddie's about growing weed for the Flower and Produce show, and storms off. Tom and Hannah reassure Freddie that Jazzer's being ratty with everyone. Later, Jazzer snaps at an innocent question for Alistair about how training is going. Alistair points out that he doesn't have to do the running, but Jazzer promises not to let him down.
Hannah's date cancels, and Tom discovers that Natasha's too busy for a chat. They order a takeaway to console themselves. Hannah hints that she's still in the mood – they might not be with their ideal partners but they can still have some fun…
Alistair reminds Freddie that he himself has been through dark times, and has always got through them. Freddie's beating himself up for his selfishness, but Alistair points out that he wouldn't be the first. The important thing is that he's facing up his actions, and willing to make amends. Shula and Alistair agree that Freddie's situation has put their divorce into perspective. Shula offers to answer the petition. There are more important things in life than apportioning blame – their nephew being one of them. They invite Freddie for a walk up Lakey Hill. Freddie comes to terms with the fact that he might not see this view again for a long time.
Credits
| Role | Contributor |
| --- | --- |
| Writer | Paul Brodrick |
| Director | Peter Leslie Wild |
| Series Editor | Alison Hindell |
| Jill Archer | Patricia Greene |
| Ruth Archer | Felicity Finch |
| Pip Archer | Daisy Badger |
| Jolene Archer | Buffy Davis |
| Pat Archer | Patricia Gallimore |
| Tom Archer | William Troughton |
| Brian Aldridge | Charles Collingwood |
| Jennifer Aldridge | Angela Piper |
| PC Harrison Burns | James Cartwright |
| Joe Grundy | Edward Kelsey |
| Clarrie Grundy | Heather Bell |
| Emma Grundy | Emerald O'Hanrahan |
| Shula Hebden Lloyd | Judy Bennett |
| Alistair Lloyd | Michael Lumsden |
| Jazzer McCreary | Ryan Kelly |
| Elizabeth Pargetter | Alison Dowling |
| Freddie Pargetter | Toby Laurence |
| Johnny Phillips | Tom Gibbons |
| Fallon Rogers | Joanna Van Kampen |
| Carol Tregorran | Eleanor Bron |
| Peggy Woolley | June Spencer |
| Hannah Riley | Helen Longworth |
| Philip Moss | Andy Hockley |
| Lee | Ryan Early |