Main content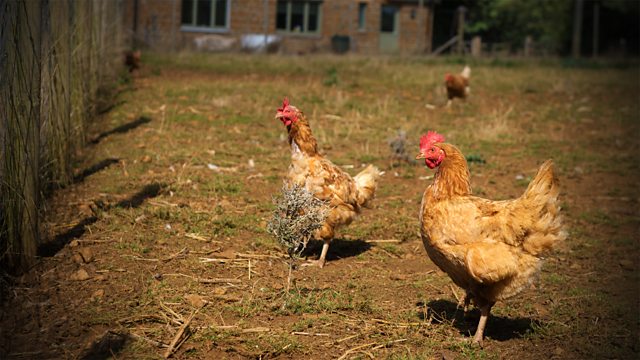 20/09/2018
Emma finds herself impressed and Clarrie fears the worst
At Grange Farm Clarrie's worried about Nic's harvest pie recipe – Poppy doesn't like any of her variations. But even Nic would agree that the usual recipe isn't going to win any prizes.
Emma takes both Henry and Keira to karate, as Helen has an upset tummy. She hopes he'll behave, but before the class even starts she has to tell Henry off for hitting Keira. Lee has a word, pointing out that Henry's favourite superheroes work together rather than fighting amongst themselves. Henry apologises to Keira. Emma thanks Lee, and who says it's simply part of teaching the children to respect one another. Emma promises to tell Helen all about it.
Brian and Peggy sample Jennifer's Flower and Produce tasting menu. With everything they've told her she's confident she has a chance in some of the savoury categories. Although she's steering clear of chutney. Once Peggy has left, Jennifer tells Brian she knows what they've been up to. Brian pleads innocence, but Jennifer knows they've been pumping the village for information. She does appreciate it, especially as this will be her last show at Home Farm. She's made him a gentleman's buttonhole to say thank you, and Brian declares that it'd definitely win. Even if it doesn't, Jennifer's grateful for the happy final memories of the house and garden.