Main content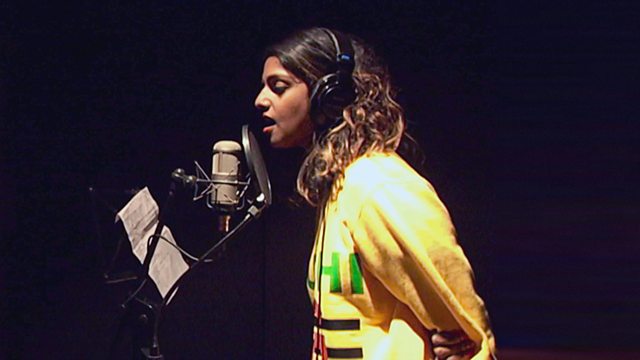 MIA, Man Booker Shortlist, Short Story Award nominee Nell Stevens, Playwright Stephen Jeffreys remembered.
Matangi/Maya/MIA, a documentary on political rapper MIA, The Man Booker Prize shortlist, National Short Story Award nominee Nell Stevens and playwright Stephen Jeffries remembered
New documentary Matangi/Maya/MIA about the political rapper MIA, uses self-filmed archive footage of the outspoken and 'controversial' Sri Lankan immigrant artist who took up the Tamil cause. So how does the film by director and friend Stephen Loveridge help us understand her life and music? Journalist Kieran Yates reviews.
The Man Booker Prize 2018 shortlist of six books has just been announced and features two debuts, the youngest ever writer to make the list, a novel in verse and four women authors. Toby Lichtig of the Times Literary Supplement and critic Arifa Akbar give their thoughts on a list which includes some notable omissions - Sally Rooney and Michael Ondaatje for example.
Nell Stevens is the final shortlisted writer for this year's National Short Story Award. She joins Kirsty to talk about The Minutes, her darkly funny and mysterious tale which follows a group of students captivated by an enigmatic stranger as they protest against the demolition and gentrification taking place in their neighbourhood.
Roy Williams pays tribute to fellow playwright Stephen Jeffreys, who has died aged 68. He is best-known for writing The Libertine, about the hedonistic Restoration poet and courtier - the Earl of Rochester. Jeffreys also long championed the work of young, new dramatists, including Roy, offering them support and advice.
Presenter: Kirsty Lang
Producer: Harry Parker
M.I.A.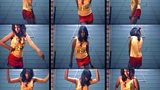 The documentary film MATANGI/MAYA/M.I.A. is released on 21 September 2018, certificate 18.
Images:
Main image above: M.I.A. in the film MATANGI/MAYA/M.I.A.
Image to the left: still from the film
Images credit: Cinereach Productions
Man Booker shortlist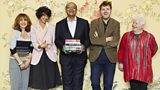 The 6 books shortlisted for the Man Booker Prize 2018 are:
Milkman by Anna Burns (UK)                                     
Washington Black by Esi Edugyan (Canada)                             
Everything Under by Daisy Johnson (UK)                                
The Mars Room by Rachel Kushner (USA)                            
The Overstory by Richard Powers (USA)                           
The Long Take by Robin Robertson (UK)     
The winner is announced on 16 October 2018.
Image: the Man Booker 2018 judging panel.  From Left: Jacqueline Rose, Leanne Shapton, Kwame Anthony Appiah, Leo Robson and Val McDermid. Head judge Kwame Anthony Appiah holds the 6 shortlisted novels.      
Image credit: Janie Airey      
Listen to Rachel Kushner being interviewed by Samira Ahmed and Esi Edugyan speaking to John Wilson on previous editions of Front Row.                     
National Short Story Award nominee Nell Stevens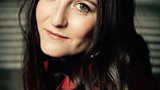 The Minutes, Nell Stevens' NSSA shortlisted story is read by Tuppence Middleton on BBC Radio 4 on Friday 21 September 2018
Image: Nell Stevens
Image credit: Juliana Johnston