Main content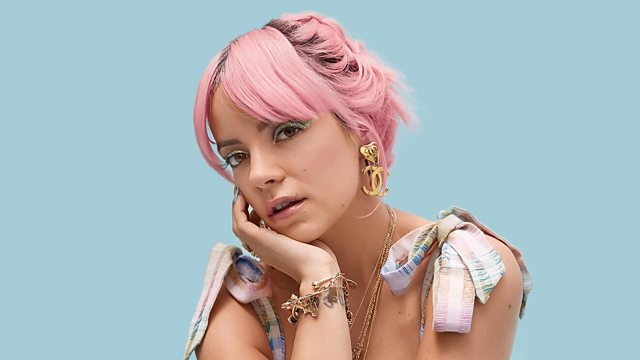 Lily Allen, Niki Segnit, Dr Claire Corps
Lily Allen talks to Jenni Murray about her controversial autobiography.
Lily Allen has been making headlines since she blazed into the music industry when she was a teenager. She's a talented singer songwriter with three Ivor Novello Awards to her name and has been nominated for this year's Mercury Prize. But it hasn't been easy; she's battled addiction, lost a child and has been stalked. After the highs and lows of fame she's now writing her own headlines with her controversial new memoir My Thoughts Exactly. Jenni talks to her about her life and career.
Niki Segnit's new book Lateral Cooking explains how recipes are related to each other through a shared culinary DNA and explores how with just a tweak of an ingredient or technique, one dish leads to another. She joins Jenni in the studio to Cook the Perfect Flatbread and Crackers.
Dr Claire Corps had a kidney transplant at the age of 12, two brain haemorrhages in her teens and a liver transplant in her early twenties. Despite all this she went onto become a globally recognised leading transplant scientist. She was featured in an interview with her parents on Woman's Hour at the age of 11 and she joins Jenni to share her remarkable story.
Is social media driving fear of childbirth? As more women are posting their difficult birth stories on line, what impact does this have on mothers- to- be? Is it an indication that birth trauma is becoming more widespread? Julie Jomeen, Professor of Midwifery at the University of Hull and midwife Marie-Louise who blogs as The Modern Midwife, join Jenni to discuss.
Presenter: Jenni Murray
Producer: Laura Northedge
Interviewed Guest: Lily Allen
Interviewed Guest: Niki Segnit
Interviewed Guest: Dr Claire Corps
Interviewed Guest: Professor Julie Jomeen
Interviewed Guest: Marie-Louise
Last on
Clips

Lily Allen
If you've been affected by any of the topics talked about by Lily - including addiction, sexual abuse and mental health - help and support is available at BBC Action Line.
The Birth Trauma Association
Broadcast

Podcast
Women's voices and women's lives - topical conversations to inform, challenge and inspire.