Main content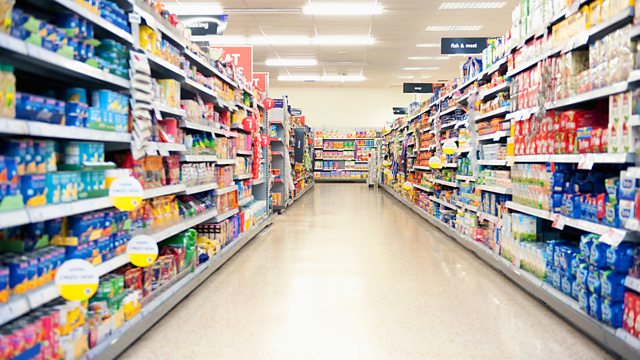 New supermarket, Gym membership, Canned food
Tesco looks set to open a new discount supermarket, why some gym companies make it hard for you to cancel your membership, and an investigation into a rise in sales of canned food.
One of the big stories on the high street in recent years has been the success of the discount supermarket chains, Aldi and Lidl. They've opened lots of stores and have been stealing customers from the "big four" grocers, Tesco, Sainsburys, Asda and Morrisons. But this week, the UK's biggest grocer, Tesco, looks set to launch its own new chain of discount supermarkets. Reports suggest it will be called "Jacks" and that the stores will copy many of the features of Aldi and Lidl. We explore why Tesco is doing this, and the risks they are taking.
There are now more than 7,000 gyms in the UK, with nearly 10 million members. Industry research suggests that about 1 in 7 of us is now a member of a gym. But while lots of people are joining, drop-out rates are also high. Perhaps some of us like the idea of getting fit, but the reality of actually doing the exercise isn't quite so appealing. It's led some fitness companies to adopt strict rules about how you can end your subscription. One You & Yours listener tells us that she gave her gym the required three months notice to cancel her membership, but they continued to charge her fees by Direct Debit. We hear about the latest developments in this still booming industry.
Sales of canned food are rising. For years, its popularity was in decline, but over the course of the last year or so, shoppers have started to buy more baked beans, tuna and tinned fruit. Figures from the retail analyst Kantar, suggest that in the UK we spent a staggering £2.3 billion on canned food in the year up to March. We've been finding out what's behind this resurgence in sales of canned food, something that's always been a staple of British kitchen cupboards.
Producer: Jonathan Hallewell
Presenter: Melanie Abbott.