Main content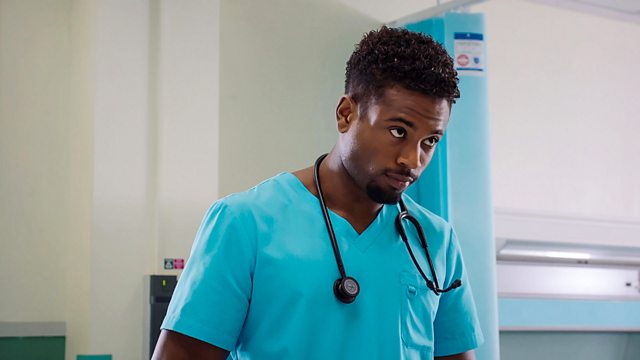 All Lies Lead to the Truth
An unexpected new friendship helps Frieda find her way. Tensions between Roxanna and Gaskell finally come to a head. Meena hits a new low.
Frieda is back and taking no prisoners. Tensions run high when Jac puts her to the test, is Darwin big enough for the both of them?
Roxanna makes a devastating discovery, but will it be enough to persuade Gaskell to see sense?
Meena finds herself friendless and in need of help - how much can one junior doctor take?
Credits
| Role | Contributor |
| --- | --- |
| Frieda Petrenko | Olga Fedori |
| Meena Chowdhury | Salma Hoque |
| Xavier 'Zav' Duval | Marcus Griffiths |
| Roxanna MacMillan | Hermione Guilliford |
| Henrik Hanssen | Guy Henry |
| John Gaskell | Paul McGann |
| Adrian 'Fletch' Fletcher | Alex Walkinshaw |
| Jac Naylor | Rosie Marcel |
| Serena Campbell | Catherine Russell |
| Nicky McKendrick | Belinda Owusu |
| Ben 'Lofty' Chiltern | Lee Mead |
| Clive Brooker | Sylvester McCoy |
| Duane Counihan | Geoffrey Newland |
| Rochelle Plympton | Vanessa Emme |
| Lazio Furz | Daniel Vivian |
| Writer | Robert Goldsbrough |
| Producer | Ailsa Macaulay |
| Director | Michael Lacey |