Main content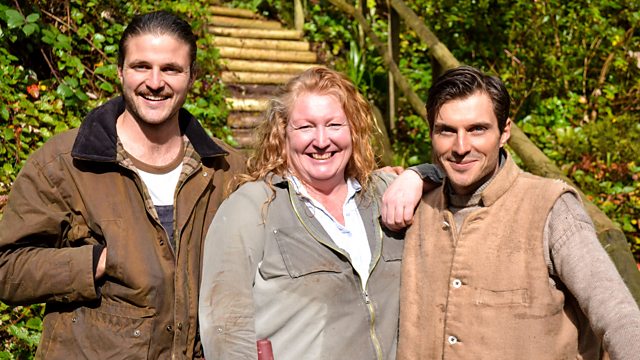 Garden renovation series. In Bitterne, Amanda and Lewis have a £3,000 budget to create their dream garden featuring an Asian theme.
In Bitterne, Amanda and Lewis have a budget of £3,000 to create their dream garden. The couple have finished furnishing and decorating their first home together, and now they want a garden to match their stylish taste and eye for a sophisticated finish. Having travelled a lot in Asia, the couple would love to have influences that reflect the gardens of Asia in their south east English home.
As ever, the design trio come to Bitterne to find out a bit more about the couple and their tastes for the exotic. Charlie Dimmock then goes head to head with the Rich brothers to create a garden design that satisfies all the needs of the young, trendy couple, and all within their budget. Once presented with the two gardens, the couple have to pick the one they like the most. It's a difficult decision, but who will Amanda and Lewis finally settle on? And will it fulfil their desires for a touch of Asian inspiration?
After a long, hard, fun-filled build, they discover if Charlie, Harry and David Rich and the Garden Rescue landscape team's hard work created the garden that ticks all their boxes.