Main content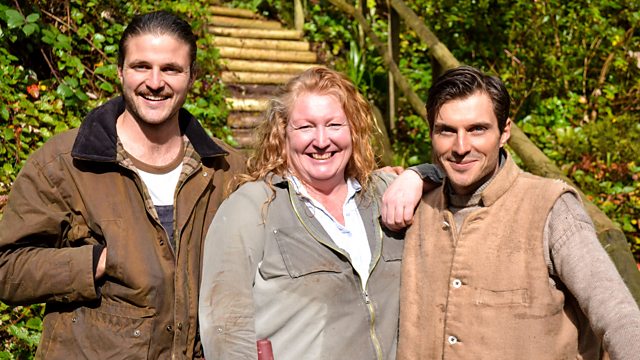 Garden renovation series. The team are in Lee-on-Solent to turn a couple's hard-saved £2,500 into a dream garden, full of coastal vibes and wildlife.
Sheena and James have saved hard to raise £2,500 to create their dream garden in their Lee-on-Solent home. The only trouble is, despite being a gardening enthusiast, Sheena has run aground in her efforts to create a garden that is green and tree filled but also a nod to the coastal area they live in, as well as appealing to both the couple's extended family and the area's wildlife that James has, so far, failed to tempt into their garden. And if that wasn't enough, Sheena has another unlikely request for the bespoke garden design - it has to work around her beloved washing line.
As ever, Charlie goes head to head with the Rich brothers to create a garden design that satisfies all the needs of Sheena and James, and all within their limited budget. Once presented with the two gardens, the couple have to pick the one they like the most. Who will James and Sheena plump for? And will it fulfil all their many needs?
After a long, hard but fun-filled build, they discover if Charlie, Harry and David Rich and the Garden Rescue landscape team's hard work created the wildlife-friendly coastal garden that's perfect for family and hanging out the washing!