Main content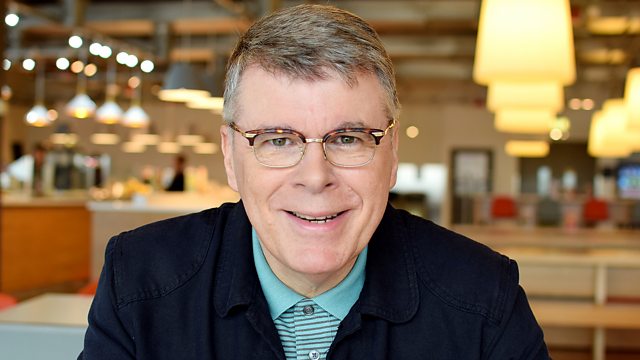 07/09/2018
Cuiridh Iain agsu an ceòladair Jamie Dòmhnallach à Tiriodh an deireadh-sheachdain air a chasan. Chat and music with John and musician Jamie MacDonald, from Isle of Tiree.
Dà uair a thìde de chòmhradh agus ceòl air leth, còmhla ri Iain Mac 'ille Mhìcheil, a' craoladh beò à stiùdio a' BhBC ann an Glaschu. An t-seachdain-sa, bidh sinn a' cur fàilt' air an fhìdhlear ealanta Jamie Dòmhnallach à Tiriodh. Na òige san "Tìr Iseal Lurach", bha Jamie air a chuartachadh le ceòl is òrain, agus chan eil e na iongnadh, mar sin, gun do roghnaich e ceòl a leantail mar dhreuchd. Cheumnaich e le urram ann an Ceòl Gnìomhaichte bho Oilthigh na Gàidhealtachd agus nan Eilean (OGE), cùrsa a rinn e ann am Beinn na Fadhla agus Glaschu. Tha e na bhall den chòmhlan-ciùil Eabhal agus a bharrachd air a bhith a' cluich air feadh Bhreatainn is an Roinn-Eòrpa, tha iad ag obair an-drasta air a' chiad chlàr aca. As t-samhradh, dh' fhoillsich e fhèin is am pìobaire Christian Gamauf (às an Ostair) an clàr aca, "The Pipe Slang".
Nuair nach bith e an sàs ann an ceòl, gheibhear Jamie air ais ann an Tiriodh far am bheil e trang a' togail bothain spaideil fhiodha, air croit an teaghlaich. Tha Jamie cuideachd ag amas air àitichean-fuirich shòghail a' thairgsinn do luchd-turais airson "glampadh" (glamping) air an eilean!
Cluinnidh sinn a chuid sheanchas, agus ceithir roghaineann ciùil pearsanta. Mar is àbhaist cuideachd, bidh measgachadh math de sheinneadairean is còmhlain aig Mac ílle Mhìcheil fhèin dhuinn. Tha iad sin uile air an taghadh eadar Country, Americana is ceòl Ceilteach, le seann òrain agus feadhainn a tha buileach ùr air an clàradh.
Two hours of chat and music with John Carmichael broadcasting LIVE from the BBC studios in Glasgow. John welcomes musician Jamie MacDonald, from the Isle of Tiree. Along with the engaging chat and craic you will hear an exceptional array of music including Americana, folk, Celtic and country and western.